Alliance says charges against ex-PM could lead to death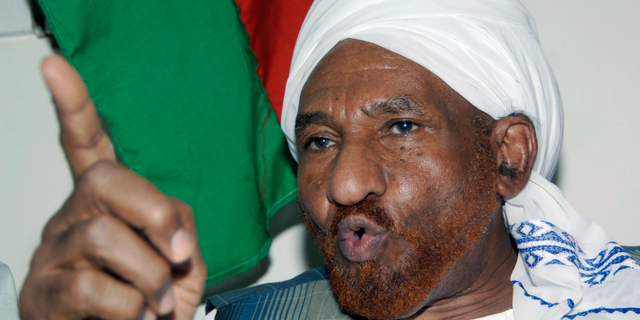 NEWYou can now listen to Fox News articles!
CAIRO – A Sudanese opposition alliance says authorities have leveled charges against a prominent opposition figure that could be punishable by death.
The Nidaa Al Sudan alliance said in a Thursday statement that ex-premier and leader of the National Umma Party, Sadiq al-Mahdi, is among several figures facing charges.
The state-linked Sudanese Media Center published a statement earlier this week saying Sudan's security apparatus filed a complaint with government prosecutors accusing al-Mahdi of "collaborating with armed rebel movements to overthrow the regime."
The media center said the prosecution ordered the complaint be filed under criminal and anti-terrorism laws.
Al-Mahdi's government was overthrown after current President Omar al-Bashir seized power in 1989.
The Nidaa Al Sudan alliance was established in 2014.