Alleged rapist identified by victim after leaving his wallet at scene of attack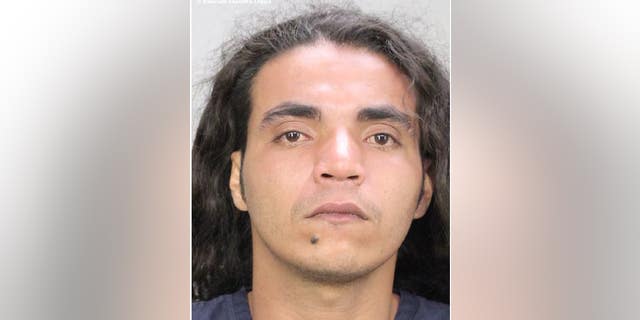 NEWYou can now listen to Fox News articles!
A man in South Florida, Cristian Londono-Castro, 25, was arrested Sunday after allegedly raping a woman and holding a knife to her throat.
According to the Sun Sentinel, the woman told police that she was speaking to a friend on the telephone as she walked to her car. She told her friend that she felt as if she was being followed. When the call was disconnected, her friend called the police.
According to police reports, Londono-Castro approached the victim, put a knife to her neck and ordered her into the bushes where he forced her to perform oral sex on him.
Police say Londono-Castro then raped the woman. As he attempted to turn her body over, he tripped and fell and she was able to escape – running to a nearby house.
Banging on the door and screaming, the residents allowed her in, where she waited for police.
"We were inside just watching TV, and then we heard banging on the door frantically," Caterina Schraiber, one of the people who helped the woman, told NBC Miami. "Her pants were kind of hanging off, so obviously we let her in because she looked like she needed help."
When the victim returned to the scene of the crime to look for her keys, she found Londono-Castro's wallet. Detectives say she was able to identify the suspect from his driver's license photo.
Londono-Castro was arrested and charged Monday with aggravated battery with a deadly weapon and sexual assault with a weapon.
During his court appearance, with the help of a Spanish-language translator, Londono-Castro told a judge that he was from Colombia, works in construction on Fisher Island in Miami-Dade County and has lived in the United States for the past five years.
He does not have a criminal record, Assistant State Attorney Eric Linder said in a statement.
The victim suffered knife wounds to her stomach and right arm and had redness on both sides of her neck.
Citing Londono-Castro's lack of ties to the community and the "extreme violence" that occurred during the incident, Broward County Judge Stephen Zaccor ordered him held without bond until trial.
Like us on Facebook
Follow us on Twitter & Instagram