Alleged leader of Mexican cartel assassin gang captured in Acapulco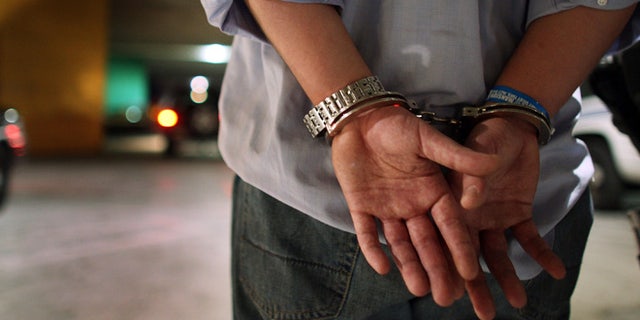 NEWYou can now listen to Fox News articles!
MEXICO CITY (AP) – Mexican federal forces arrested an alleged leader of a band of assassins in the Pacific coast resort city of Acapulco, while in the state's mountainous interior 30 armed men kidnapped at least a dozen people, government officials announced.
The government identified the arrested man only as "Benito N" and alleged he was responsible for a significant amount of the bloodshed in the popular beach destination. A statement released late Friday said his arrest was one of the state's top security priorities.
Local media said the suspect was the head of assassins for the Beltran Lleyva cartel in Acapulco.
In spite of a high security presence, killings are up 5 percent this year over a very bloody 2015 in Acapulco. Authorities say 790 homicides were recorded from January through October.
Also late Friday, Roberto Alvarez, spokesman for security forces in the southern state of Guerrero, said state police were searching for 12 to 14 people kidnapped Thursday night from the township of Ajuchitlan del Progreso.
Witnesses told police that about 30 armed men kidnapped the victims, which included some minors, Alvarez said. Relatives reported already receiving calls demanding ransom for their release. Local residents blamed a group called Los Tequileros, he said.
Like us on Facebook
Follow us on Twitter & Instagram