Algeria's ailing president returns from medical checkups in Paris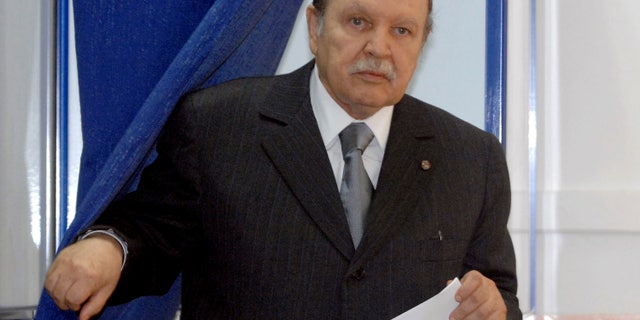 ALGIERS, Algeria – Algeria's president has returned home after a four-day medical trip to Paris to follow up on his treatment for a stroke last year.
The state news agency reported Thursday there had been a "net improvement" in President Abdelaziz Bouteflika's health and he returned 24 hours earlier than planned.
The 76-year-old suffered a stroke in April that left him convalescing in Paris for four months. He has appeared rarely in public since and can no longer stand on his own.
Algeria will hold presidential elections in April and it is not yet clear if Bouteflika will run for a fourth term.
A key Western ally in the fight against terrorism, oil-rich Algeria has one of the most powerful militaries in the region.