Alberta faces '10-year recovery' after flood: Redford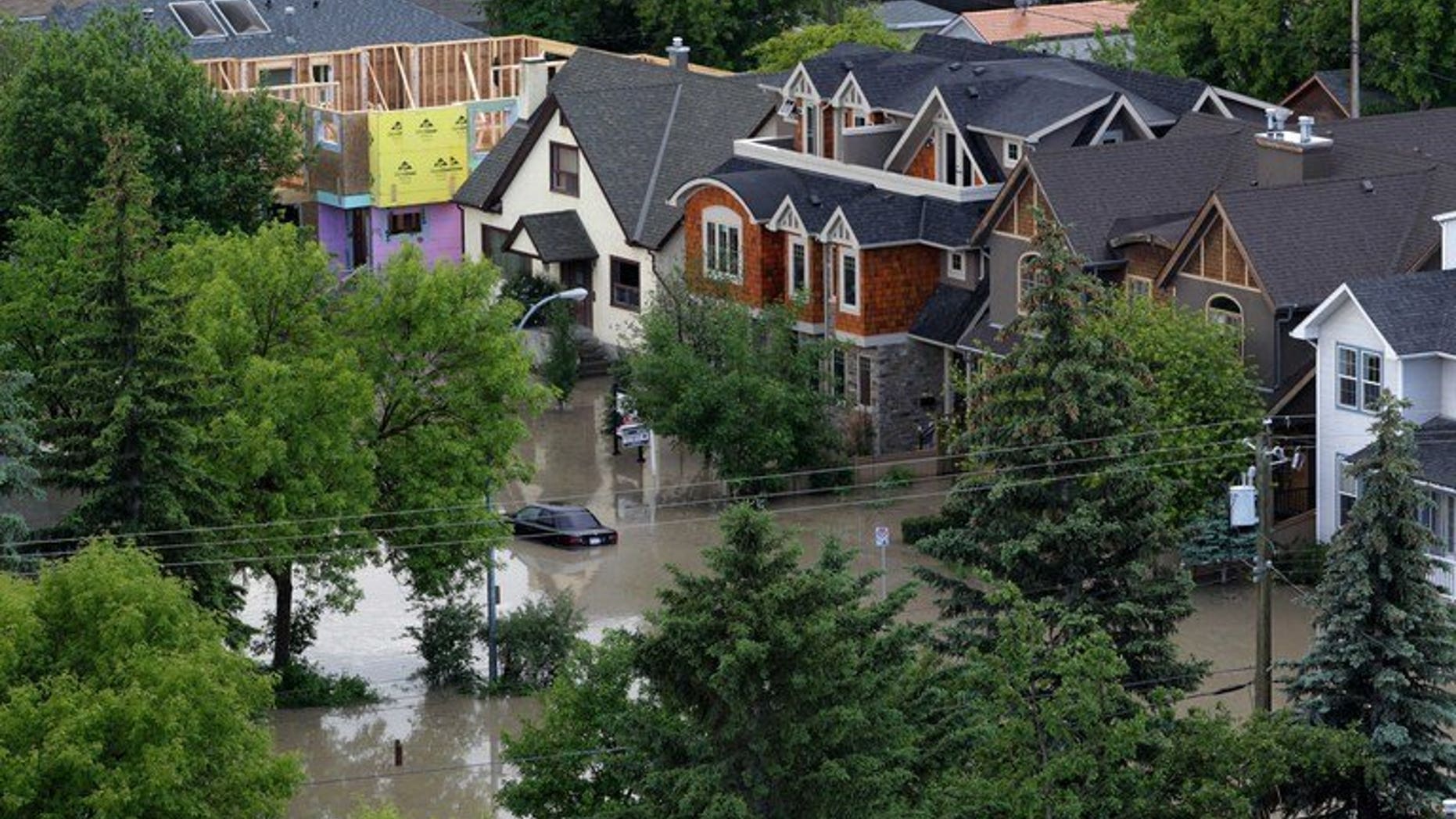 OTTAWA (AFP) – Flood damage was estimated in the billions of dollars Monday as residents of the Canadian city of Calgary and other districts began mopping up after deadly floods which killed three people and forced 100,000 to flee.
Alberta Premier Alison Redford told a press conference that the province has earmarked one billion Canadian dollars (US$954 million) to help displaced persons and to kickstart rebuilding.
The consequence of this unforseen expenditure is that the province would forgo returning to a balanced budget for several years, she said after meeting with Alberta treasury officials.
"The world changed on Thursday" when the flooding hit, Redford said at the announcement.
"We will do what it takes to ensure people have what it takes to rebuild their lives," she said. "This is going to be a tough week but we're going to get through it."
"I don't want to scare people but... we're talking about a 10-year (recovery) plan," Redford added.
The Bank of Montreal in a note to investors meanwhile estimated the flood losses at Can$3-billion to Can$5-billion, including Can$2.25-billion to Can$3.75-billion in insured losses.
Most insurance policies do not cover damage from floods and the federal government has not yet weighed in with an estimate for its share of disaster relief funding.
However Immigration Minister Jason Kenney said: "The federal government will be there in a very significant way."
In recent days heavy rains caused several rivers in western Canada to overflow their banks, and at one point a state of emergency was declared in more than 20 towns, including parts of the provincial capital Calgary.
Three bodies were found Saturday in the town of High River. A fourth person has been reported missing.
The mayor of Calgary, Naheed Nenshi, on Monday said almost 75,000 people could return to their homes but added that the city's flooded downtown, where most Canadian oil and gas companies are headquartered, may not be accessible until the middle of the week.
He urged locals to "just go help your neighbor," as news footage showed many people pumping water from flooded basements, shoveling out muck and dumping water-soaked furniture onto curbsides.
Defiant organizers of the Calgary Stampede rodeo also pledged "come hell or high water" to go ahead with the event starting with an annual parade on July 5, as water was still being pumped from the rodeo grounds.