Al Shabaab claims responsibility for deadly attack on Somalia hotel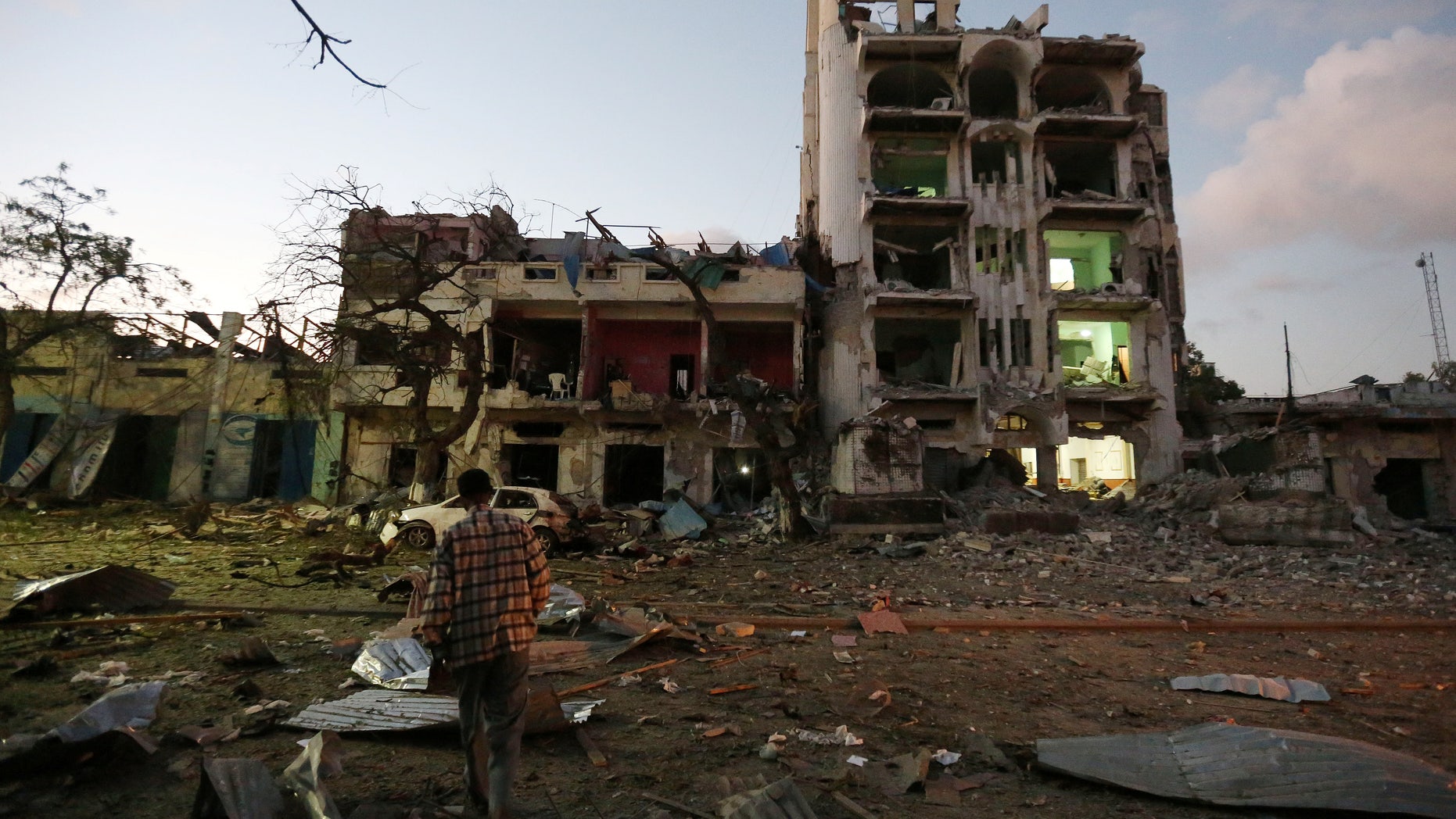 Al Shabaab militants claimed responsibility Wednesday for a car bomb and shooting attack that left at least 6 dead at a hotel in Somalia's capital of Mogadishu.
Two members of parliament were among the dead, according to police Capt. Mohamed Hussein.

"We attacked the hotel with a car bomb and we went inside. We shall give details later," Sheikh Abdiasis Abu Musab, Al Shabaab's military operations spokesman, told Reuters.
A bloodied body of a suspected extremist lay outside the hotel, which was surrounded by heavily armed soldiers. Witness Yasin Abdi said he saw security forces escorting some people from the three-story hotel.  
Videos posted on social media showed huge clouds of smoke rising above the city's buildings.
Somalia's elite forces used rocket-propelled grenades and machine guns mounted on cars to fight assailants who took up positions on the hotel's second floor. 
The attack comes on the eve of the Muslim holy month of Ramadan, during which extremists often step up attacks in this volatile East African country.
The attack underlines challenges facing the Somali government and African Union forces that are struggling to secure the seaside capital, which has seen a series of attacks by al-Shabab.
The insurgents have been ousted from most of Somalia's cities, but they still hold a few outposts and continue to launch guerrilla attacks across the country.
The Associated Press contributed to this report.