Al-Qaida affiliate in Syria withdraws from area bordering Turkey where IS-free zone to be set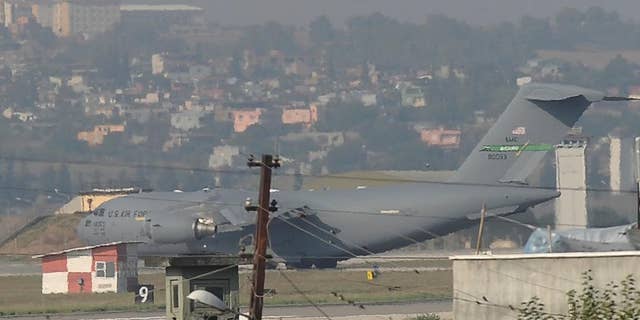 BEIRUT – Al-Qaida's affiliate in Syria says it is withdrawing from areas on the border with Turkey where a zone free of the Islamic State group is expected to be established.
The Nusra Front says in a statement Monday it is against its religion to join the U.S.-led coalition or be aided by it.
In a major policy shift, Turkey agreed last month to allow the United States to use the strategic Incirlik Air Base to launch airstrikes against IS and agreed on the outlines of a plan to rout the extremists from a stretch of Syrian territory along the Turkish border.
The Nusra Front and other Islamic factions in Syria have been fighting IS since last year.
Nusra Front says other insurgent groups are replacing it in northern Aleppo.