Al Qaeda claims attack wave and jailbreak in Iraq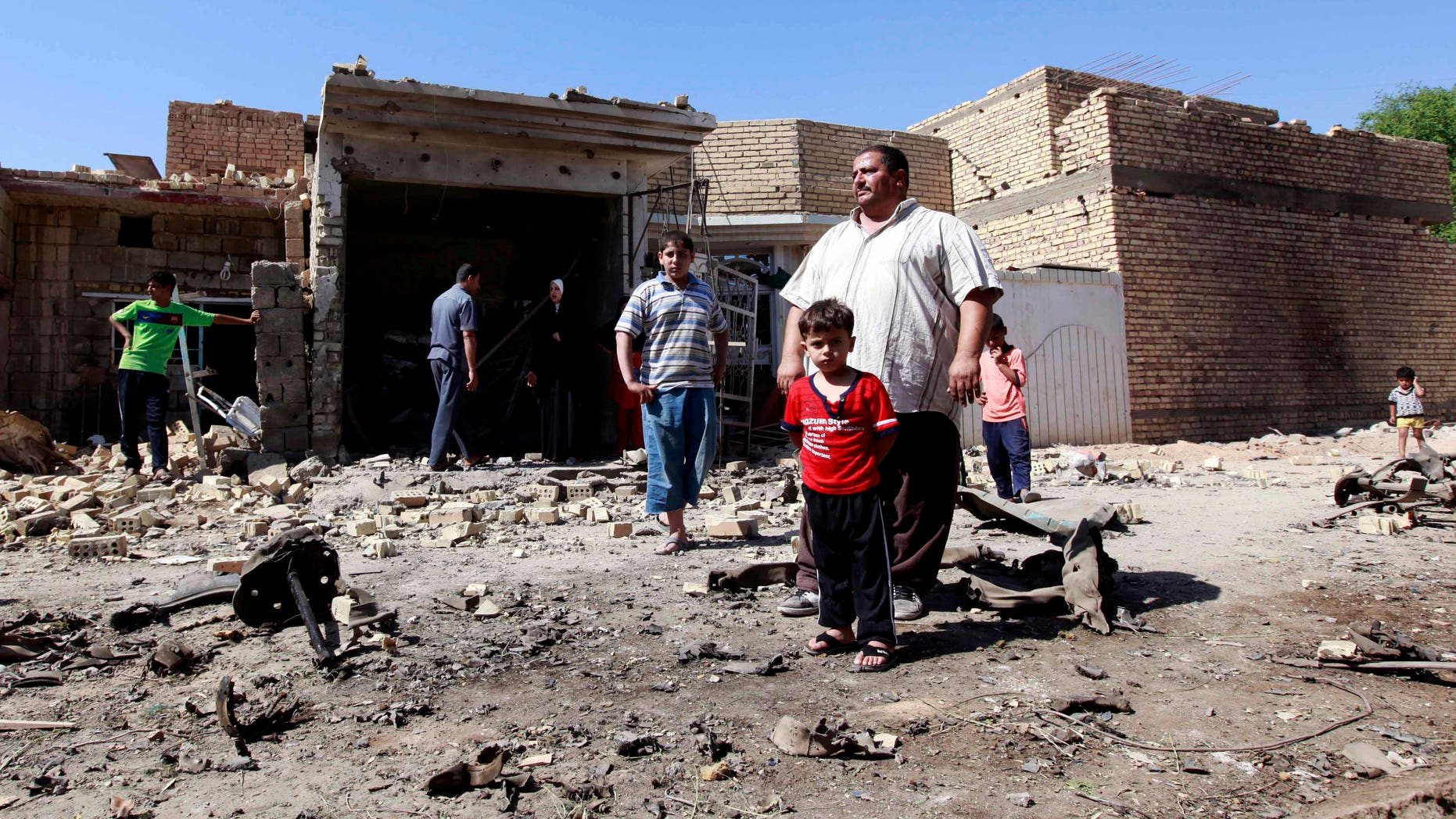 BAGHDAD – Al Qaeda's branch in Iraq claimed responsibility on Friday for a stunning jailbreak last week that was followed by a wave of deadly attacks across the country that left 26 dead.
In a statement posted on a militant website, the Islamic State of Iraq said the attacks, mostly bombings using explosive-rigged parked cars, were launched against "carefully selected targets" in Baghdad and some other provinces.
The group, also called the Islamic State of Iraq, has said that both the freeing of its prisoners and the assassination of officials are top priorities, part of a general offensive intended to retake Sunni towns and districts that were once Al Qaeda strongholds.
Last Sunday's coordinated blasts, stretching from the northern city of Kirkuk through Baghdad to Iraq's Shiite-dominated south, mostly targeted Shiite neighborhoods and Iraqi security forces. In all, at least 26 people died.
In Friday's statement, the Al-Qaeda-linked group said these attacks were in response to "atrocities committed by the Shiite government against the Sunni prisoners."
The militant group also claimed responsibility for a Sept. 27 prison break in Saddam Hussein's hometown, in which prisoners seized weapons and clashed with security forces in an hours-long standoff. Twelve people died and dozens of al-Qaeda inmates escaped.
"The tight security measures did not prevent the fighters of the Islamic State from carrying out this operation with the maximum accuracy," the statement said.
Also on Friday, police said that a twin bombing in southeast Baghdad killed five people, including four Shiite worshippers. The blasts hit the al-Sadrein mosque and a nearby police checkpoint as prayers ended in the mostly Shiite neighborhood of Zafaraniyah.
They say at least 26 worshippers were wounded.
A medical official in a nearby hospital confirmed the casualty figures. All officials spoke on condition of anonymity because they are not authorized to talk to the media.
Violence has dropped in Iraq since the height of the insurgency a few years ago but militants still launch deadly attacks against security forces and Shiites in an attempt to undermine the Shiite-led government.
Earlier this summer, the Islamic State announced a campaign dubbed "Breaking the Walls" that aimed to restore its power in areas from which it was driven by the American military and Sunni fighters of the U.S.-allied Sahwa or Awakening movement after sectarian fighting peaked in 2007.
Al Qaeda in Iraq has for years had a hot-and-cold relationship with the global terror network's leadership. Both shared the goal of targeting the U.S. military in Iraq and, to an extent, undermining the Shiite government that replaced Saddam Hussein's regime. But al Qaeda leaders Osama bin Laden and Ayman al-Zawahri distanced themselves from the Iraqi militants in 2007 for having killed Iraqi civilians instead of focusing on Western targets.