Airplane mechanic reportedly suspected of planting bomb that brought down Russian plane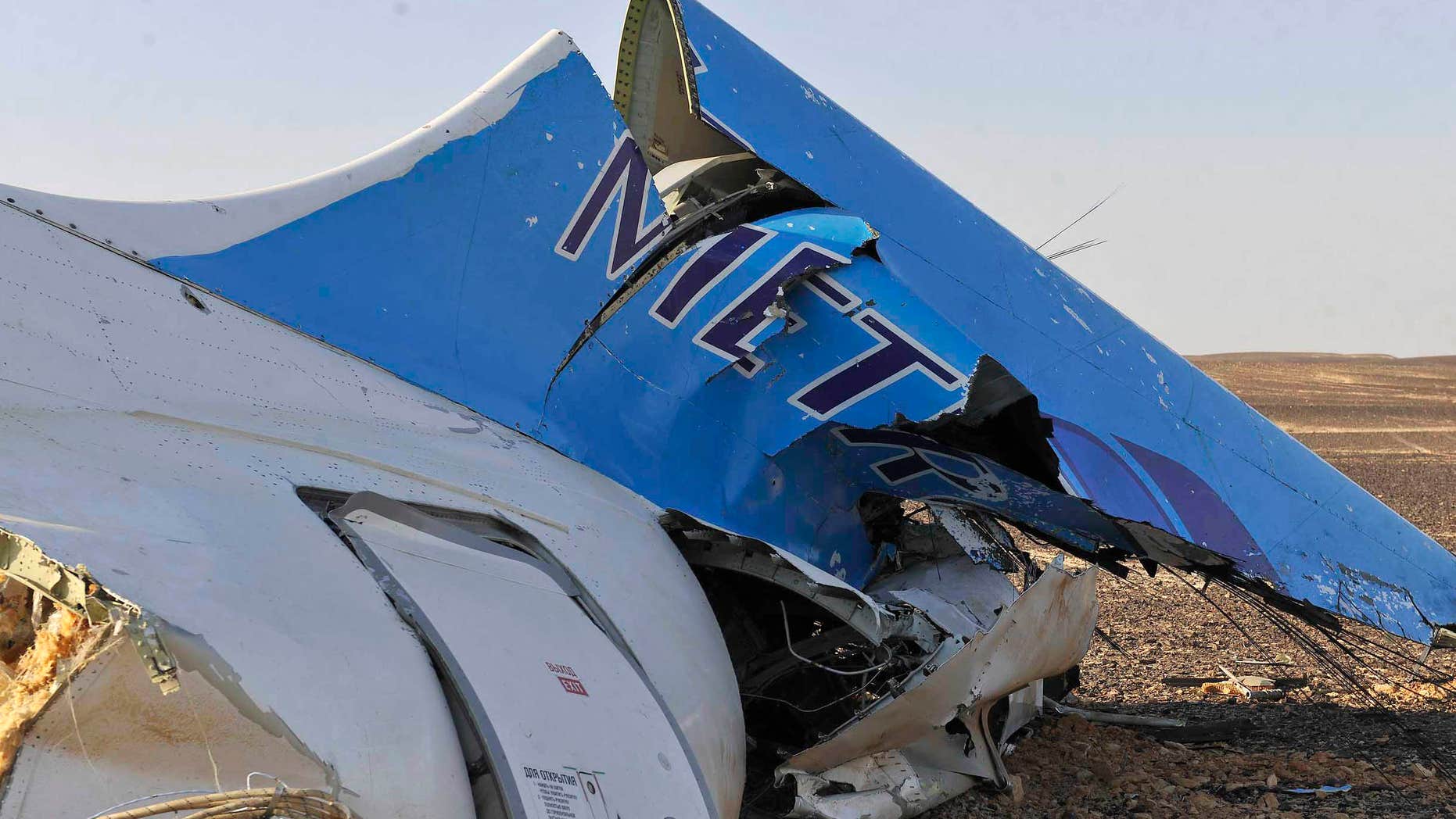 An airplane mechanic, whose family member has ties to Islamic State in Syria, is accused of planting a bomb on the Russian passenger plane which crashed in Egypt last October, according to a published report.
Two unidentified sources told Reuters the EgyptAir mechanic had been arrested along with two airport officers and a baggage handler who is suspected of helping the man plant the bomb on the airliner.
"After learning that one of its members had a relative that worked at the airport, Islamic State delivered a bomb handbag to that person," one of the sources told Reuters. The source also said the suspect's cousin joined Islamic State just over a year ago. "He was told not to ask questions and get the bomb on the plane."
Egypt has publicly denied the MetroJet flight was brought down by an act of terrorism. The plane took off from Sharm el-Sheikh airport, exploded and crashed in the Sinai Peninsula killing all 224 people on board.
The Interior Ministry has also said there have been no arrests in the case and a senior security official told Reuters that none of its employees were arrested.
Russia and Western countries have long held the assumption the flight was brought down by a bomb planted on the plane. Egypt has also been questioned in its efforts to fight ISIS in the Sinai Peninsula and along the resort areas of the country.
Islamic State's propaganda magazine published a photo after the crash of a can of soda and said it was used to make an improvised explosive that took the plane down. The photo showed the can and what appeared to be a detonator and several components.
The EgyptAir official said state security police have investigated all workers at the airport and didn't find any evidence of them attempting to cause an act of terror.
An Interior Ministry source also said they are still awaiting results of the investigation.