Air Boris: Johnson wants 'Brexit plane' to promote UK abroad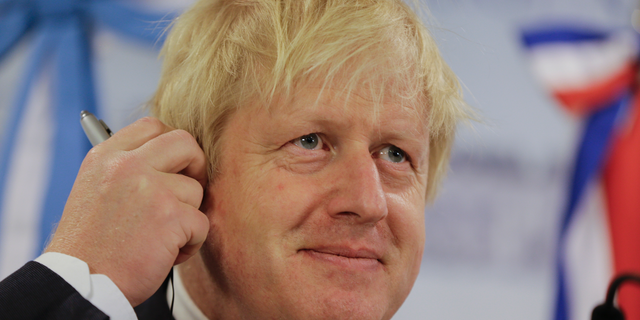 LONDON – British Foreign Secretary Boris Johnson says he would like a "Brexit plane" to help promote the U.K. around the world as it prepares to leave the European Union.
The outspoken foreign minister says a Royal Air Force plane used for official royal and government trips "never seems to be available," and anyway is painted a drab military gray.
A plan by former Prime Minister Tony Blair to buy a government jet — dubbed "Blair Force One" — was later scrapped to save money.
Johnson told reporters on a trip to South America that "the taxpayers won't want us to have some luxurious new plane" but one was probably needed if it wasn't "exorbitantly expensive."
Johnson has taken commercial flights on his five-day trip, which ends Wednesday in Chile.