Aide: Putin's statement about ability to take over Kiev in 2 weeks quoted out of context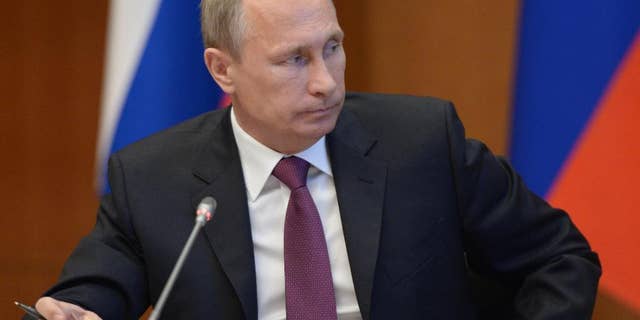 MOSCOW, Russia – A Russian official is complaining that EU Commission President Jose Manuel Barroso breached confidentiality when he quoted President Vladimir Putin as saying Moscow could take over Kiev in two weeks if it wished.
Yuri Ushakov, a presidential aide, told reporters in Moscow on Tuesday that Putin's statement was "quoted out of context and carried a completely different meaning." Ushakov says it was unworthy of Barroso to speak publicly about a private conversation.
Several European publications earlier this week quoted Barroso saying that Putin had said in a private conversation that Russian forces could take over Ukraine's capital in two weeks' time if they wished.
Pro-Russian rebels have been fighting Ukrainian government troops since mid-April in a conflict that has left more than 2,500 people dead.