Ahmadinejad says Iran can create nuclear weapons, but not to attack Israel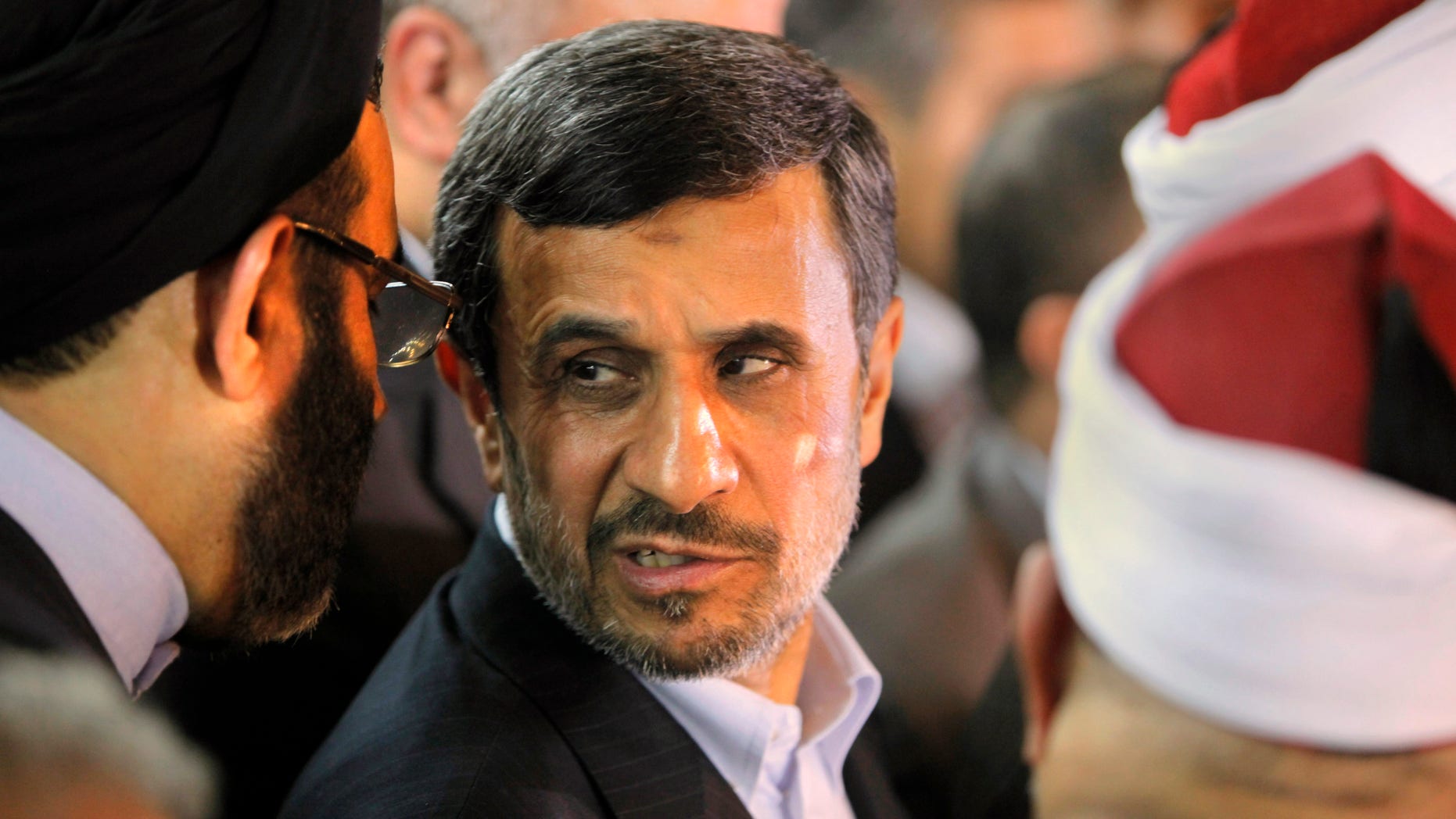 Iranian President Mahmoud Ahmadinejad says his country already has the ability to create nuclear weapons, but is uninterested in attacking Israel.
Ahmadinejad made the comments during an interview with Egyptian newspaper Al-Ahram, the Jerusalem Post reports.
He added that Iran's military capabilities are geared toward defensive purposes.
The Iranian leader also said his country is ready to provide a "big credit line" to help revive the distressed economy of Egypt, which saw its foreign currency reserves — already at critically low levels — fall nearly 10 percent last month.
Ahmadinejad is in Egypt for the first trip by an Iranian leader in more than three decades, centered around an Islamic summit.
Egypt and Iran severed relations after the 1979 Islamic revolution, but after the fall of Egypt's close U.S. ally Hosni Mubarak and last summer's election of Islamist President Mohammed Morsi, the two countries have grown closer.
The Associated Press contributed to this report.