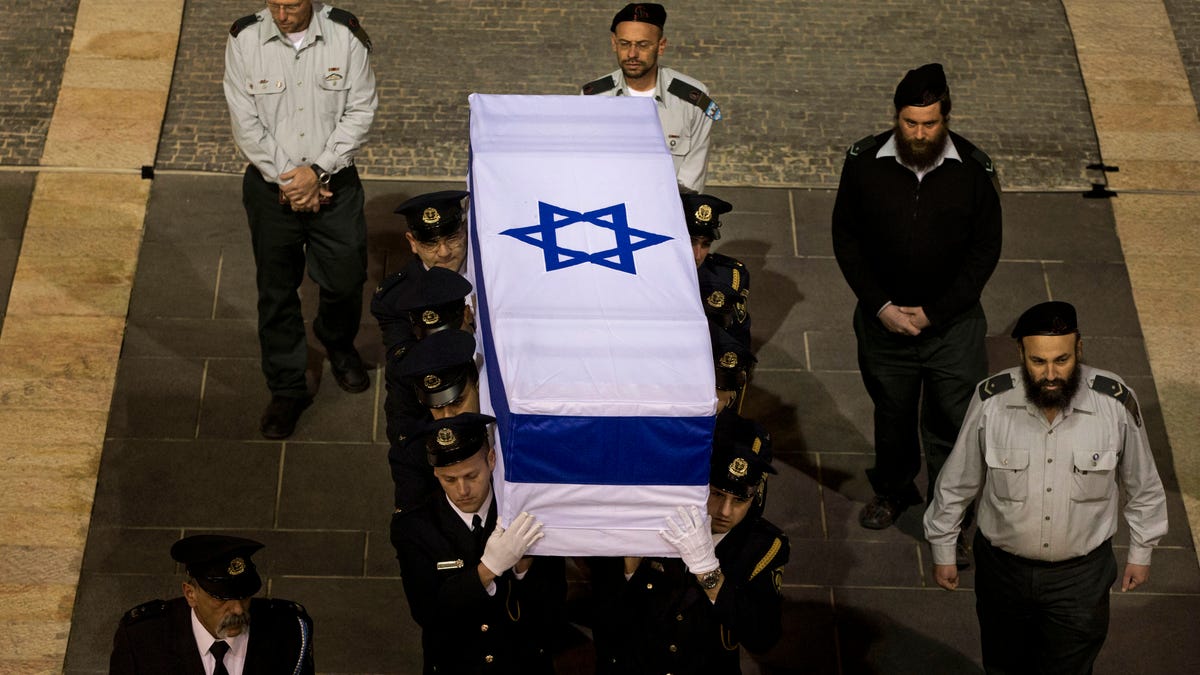 JERUSALEM – Israel is holding a state memorial ceremony for the former Prime Minister Ariel Sharon at the country's parliament building.
Monday's official ceremony in the Knesset in Jerusalem will be followed by a private burial on the family's desert ranch in southern Israel.
Sharon died on Saturday after eight years in a coma.
His coffin has been lying in state at the Knesset's outdoor plaza where Israelis from all walks of life paid respects throughout Sunday.
Israeli politicians and international dignitaries are attending the ceremony, including U.S. Vice President Joe Biden and former British Prime Minister Tony Blair.
Czech Prime Minister Jiri Rusnok, and German Foreign Minister Frank-Walter Steinmeier are also present.