Agreement reached to evacuate rebels from Syria's Homs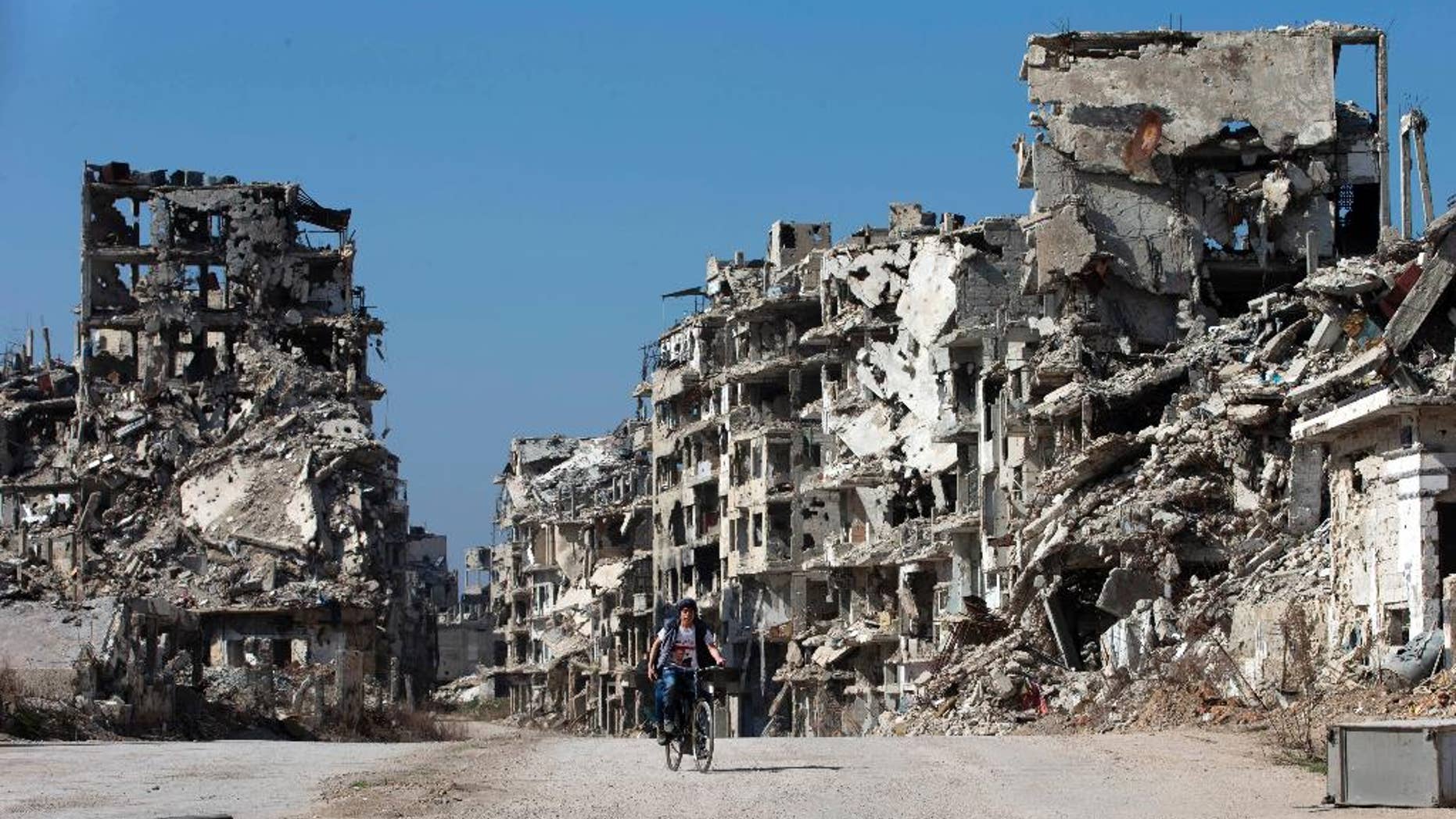 BEIRUT – The governor of the central Syrian province of Homs says an agreement has been reached to evacuate the remaining opposition fighters from the last rebel-held neighborhood in the city.
Talal Barrazi said in a statement that the implementation of the agreement that was sponsored by Russia will be carried out within six to eight weeks.
He said fighters who decide to stay in Homs can benefit from a government amnesty issued earlier.
Al-Barrazi said the evacuation will be the third phase of an agreement reached last year that saw hundreds of fighters and their families leave the area.
Al-Waer, home to some 75,000 people, has been under government siege since 2013.
Homs, the country's third largest city, was one of the first places to rise against the government.