After election drubbing, Britain's struggling Liberal Democrats elect Tim Farron as new leader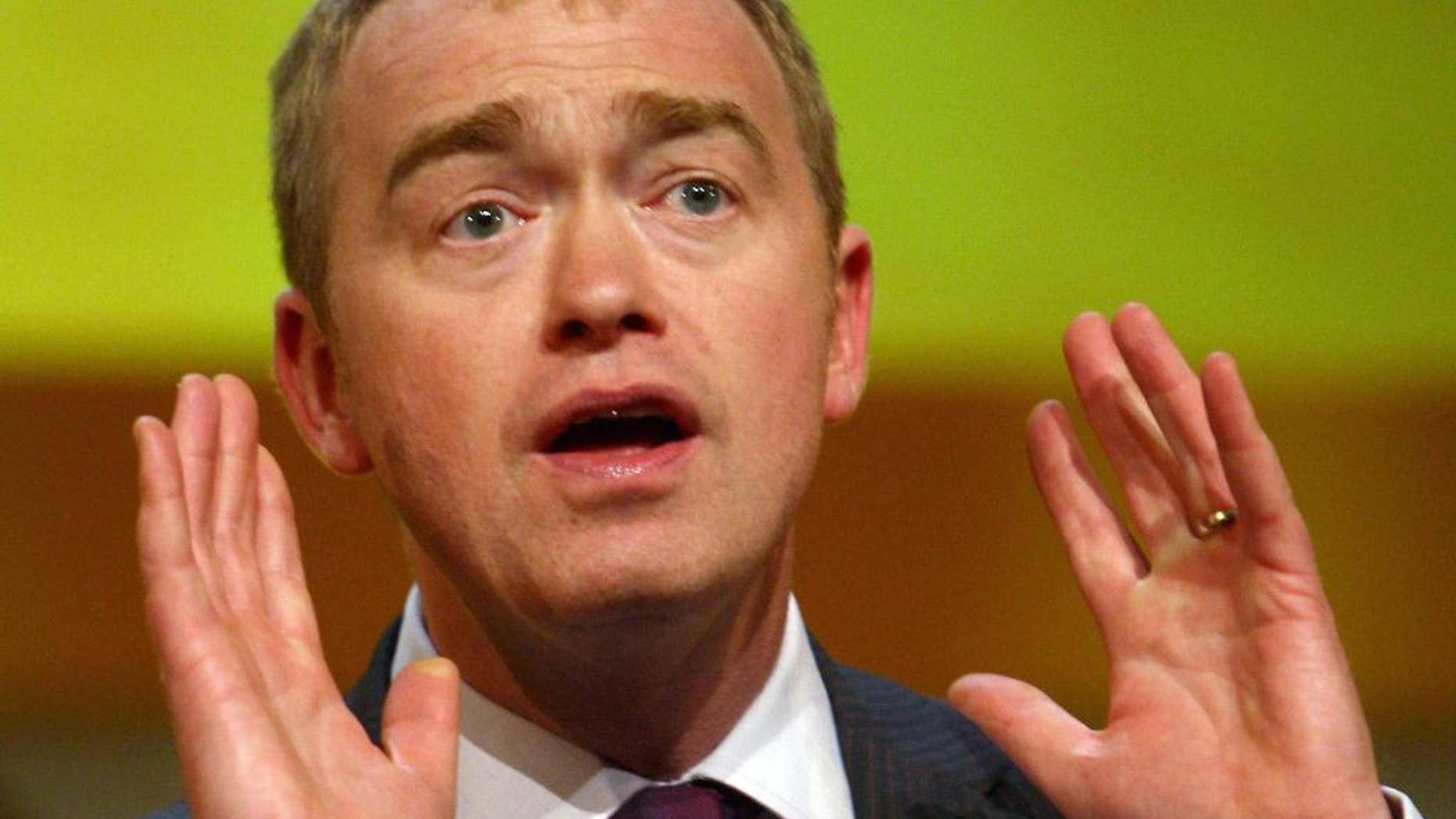 LONDON – Britain's centrist Liberal Democrat party has elected Tim Farron — one of eight Lib Dem lawmakers remaining after an electoral drubbing in May — as the party's new leader.
The party announced Thursday that Farron had received 19,137 votes from party members compared to 14,760 for rival Norman Lamb.
Farron faces the task of rebuilding a decimated, demoralized party. The Liberal Democrats were the junior party in Britain's Conservative-led government from 2010 to May 2015 — alienating many supporters who saw the party back policies it had previously opposed, including higher university tuition fees.
Britain's May 7 national election reduced the Lib Dems from 56 seats in Parliament to eight. Most of the party's best-known figures lost their seats and former deputy prime minister Nick Clegg resigned as party leader.