Afghanistan's President Says Death Toll From Shrine Blast Has Risen to at Least 80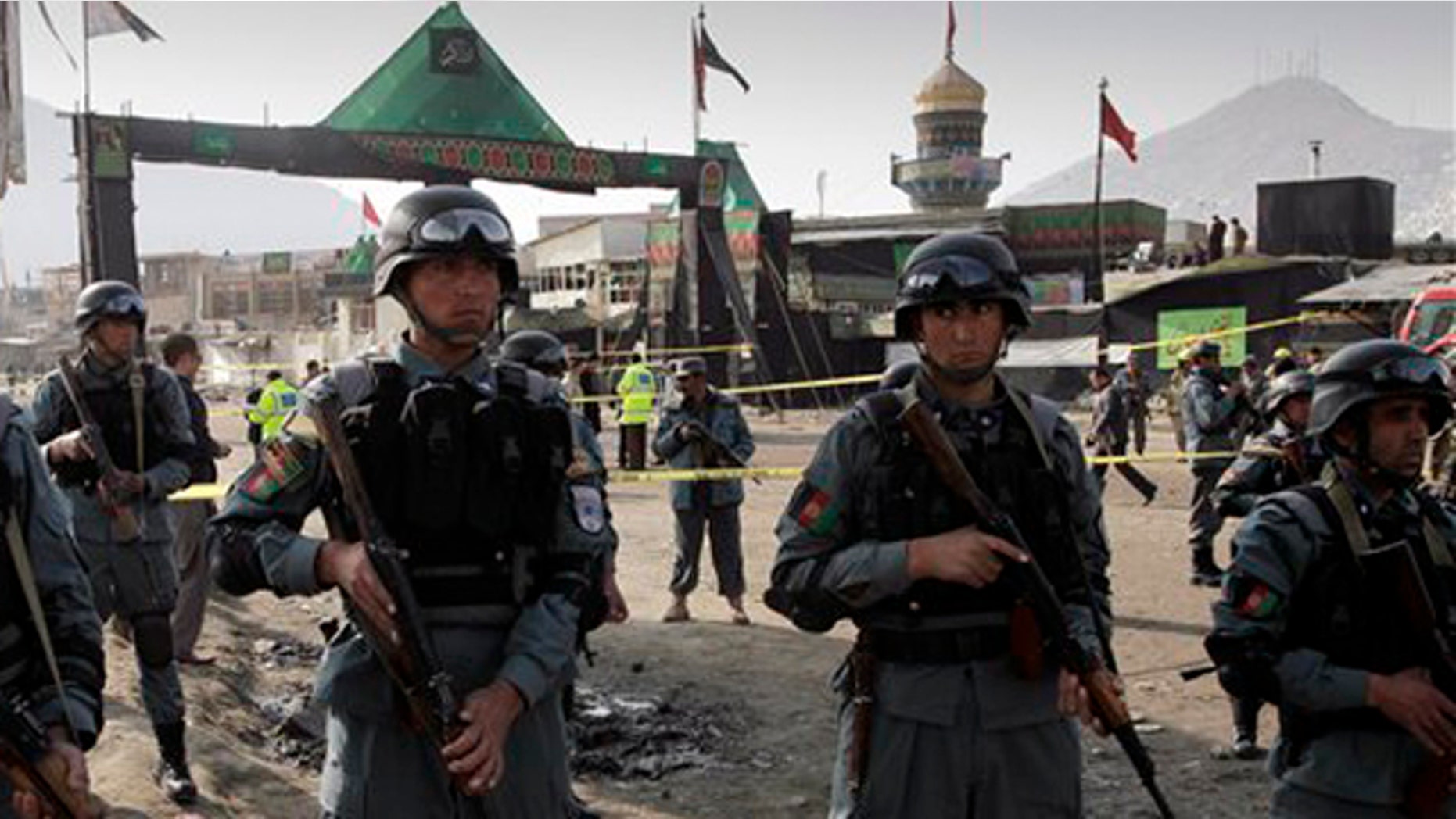 KABUL, Afghanistan – The death toll from last week's attacks on Shiites has risen to at least 80, Afghanistan's president said on Sunday.
Hamid Karzai said during a speech in Kabul that the Dec. 6 bombings were carried out by people seeking to undermine peace and stability. He did not provide details.
Karzai did not say if the toll included only those killed in the deadliest attack, the suicide bombing of Shiite crowds gathered around a shrine in Kabul, or also those killed in another blast on the same day targeting Shiites in the northern city of Mazar-i-Sarif.
The original death toll was 56 killed and more than 160 wounded in Kabul, and four killed in Mazar-i-Sharif.
The Pakistani extremist group Lashkar-e-Jhangvi has claimed responsibility for the Kabul bombing, raising fears it was trying to stoke Shiite-Sunni tensions in Afghanistan. The group is blamed for many attacks on Shiites in its own country.
Islamabad is accused of tolerating some militant groups on its soil, but the government has emphatically denied that it has any links to Lashkar-e-Jhangvi, saying the group has been targeted by its military.
Taliban spokesman Zabiullah Mujahid said Sunday that the Afghan insurgent group's leadership had recently gathered in a shura, or council, to condemn the attacks. The Taliban had also strongly condemned the two bombings on the day they took place.
Mujahid blamed the attacks on the "foreign occupation" of the country but was not specific. In an email sent to the media, he said the Taliban leadership called for the unity of Afghans and had ordered all its fighters to be on the alert and "prevent these kinds of attacks" from taking place.
Afghanistan has largely been spared the kind of sectarian violence in which civilians are targeted simply for their membership in a particular religious group. The Dec. 6 attacks suggest that at least some militant groups may have shifted tactics, taking aim at ethnic minorities such as the Hazara who are largely Shiite and support the Afghan government and its Western partners.
On Saturday the U.S. ambassador to Afghanistan, Ryan Crocker, said that it was unlikely that the attack would open up a new, sectarian front in the decade-long war.
"I do not see this turning into a sectarian conflict just looking at the reactions on the part of the Shia leadership, calling for calm," he said.