Afghanistan women's pleas to US: 'Do not forget we are here'
KABUL, Afghanistan – Two weeks ago in a remote village tucked inside Afghanistan's northern Baghlan province, an angry husband set his wife on fire. She was able to get to a hospital, but died a few days later. Her husband fled and has yet to be found.
The story didn't attract media attention, perhaps because such horrors are not an anomaly in some secluded parts of the country. However, one prominent Kabul-based women's rights activist, Fariha Easar, is determined to keep working until that abusive husband is caught and brought to justice.
In another of her open cases, a woman last month was killed by her husband in an escalated domestic violence attack in Helmand province. In a final act of barbarity, he dismembered her body. But as a result of the tireless work of Easar and her small team of women's rights activists -- made up mostly of men working from nondescript offices concealed in the red zone of Kabul's increasingly dangerous city center -- he was arrested. Now, she said, the accused must face trial and the appropriate punishment.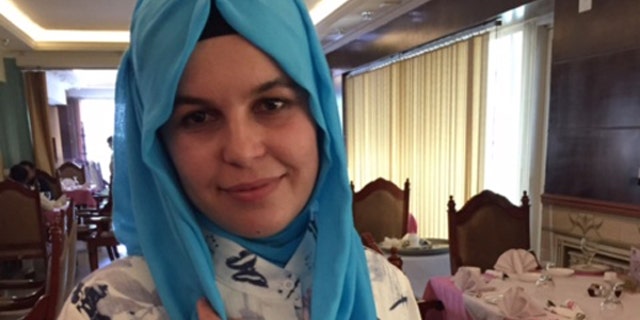 "When I go to work, I cannot tell my mother for sure that I will come home," Easar, in her late 20s, told Fox News of the increasingly risky profession she has carved for herself. "But God willing, I will not stop helping other women. Still now, I just cannot imagine how human beings can do these things to other human beings."
Easar's main goal is to assist victims, which entails cooperation with various government departments such as the Ministry of Women's Affairs and the Ministry of Interior Affairs to offer support and ensure authorities act to arrest and prosecute the perpetrators. But, she stressed, the greatest progress they had in this realm came during the years of heavy U.S. presence.
"We have had an increased number of violence cases to work on, but that is only now because more women feel comfortable reporting it. Due to the war, the international NGOs came in and with public awareness campaigns encouraged women to speak out," Easar explained. "And we now have more female judges in our courts, and more female attorneys and defense lawyers."
Yet along with the U.S. troop drawdown three years ago, Afghanistan -- and its women -- lost much of its safety and stability, she said.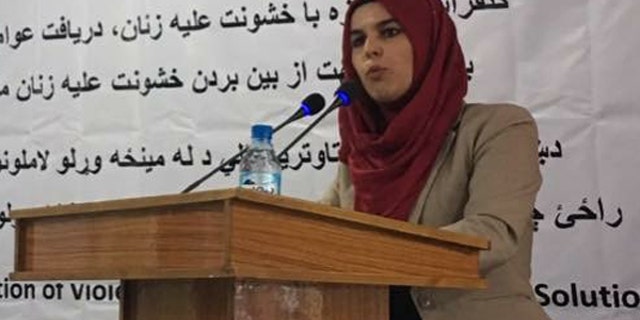 "We were really hopeful for the future of women up until then. We felt we had some security," she explained. "But now with less troops, increasing insecurity, it is hard to plan. We want to help women with education and jobs, but security has to come first. Without that, we cannot do anything."
While it is challenging enough for Easar and her colleagues to seek accountability in crimes against women, in regions that have fallen from government control and into terrorist hands -- which is an estimated 40 percent of the country -- it is next to impossible.
As it stands, 87 percent of Afghan women are believed to have experienced domestic abuse at least once in their lives, and while there is a long way to go, things could always deteriorate further. Like Easar, many women fear the now-weakening elastic band of protection that the U.S.-led Operation Enduring Freedom gave them could snap at any time.
Fawzia Arifi, a 55-year-old girls' science teacher, has been a victims' advocate for more than three decades, but it was only with the influx of international NGOs and U.S. support, post-2001, that she felt her work surrounding domestic violence really had its greatest impact -- specifically in the most far-flung areas.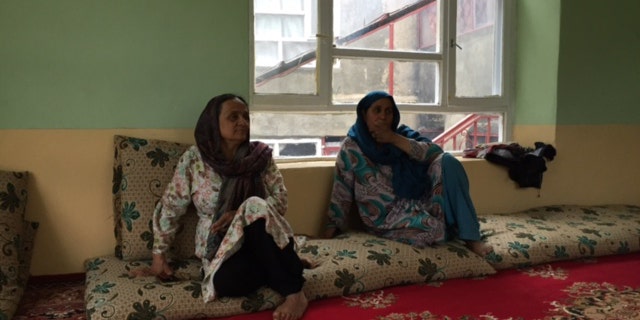 With such coalition support and also an opportunity to conduct research for a U.N. agency, Arifi was able to travel to tiny villages visiting mostly illiterate women and explaining to them their rights. Equally as important, she endeavored to educate the males of the home, too.
"Once, I was in a home and saw a young girl had been beaten so severely by her husband and brother. Her dad said it was because he was angry he had five daughters and only one son, and girls were useless to him," Arifi recalled. "This sickness was instilled since childhood. I reminded him that it was a lady who brought him into this world and slowly we started to change this mentality."
In her view, the "American invasion was good news for women."
"Many programs were founded, we have the Internet and many more people now are happy for girls' education. Americans risked their lives to help us, and we are thankful," Arifi said. "But we need to continue this struggle, and we are scared what will happen next."
A report by the Office of Special Inspector General for the Afghanistan Reconstruction (SIGAR), released at the end of 2014, found that the U.S. had spent some $2 billion on more than 600 Afghan women's programs throughout the then-13-year war. The effectiveness of the initiatives came up inconclusive as most were not adequately tracked. But there is now deep concern that whatever good that $2 billion may have done could not only be flushed away, but the situation could get even worse than it was pre-U.S. occupation.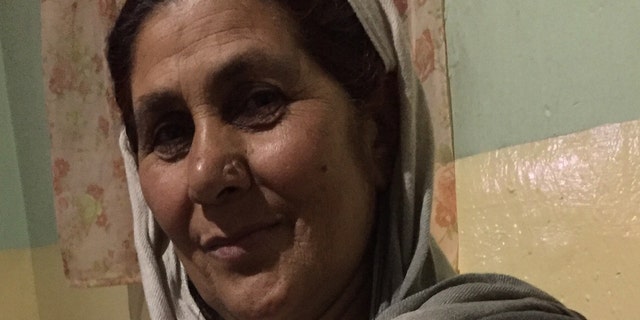 "If the U.S. leaves altogether, it will be good only for the Taliban," cautions Miriam Panjshiri, 50, who served as director of the Ministry of Women's Affairs for 11 years, up until last year, and is now the deputy of Civil Society in the province of Panjshir Valley.
Wrapped in a turquoise headscarf and scurrying to make fresh bread from the traditional tandoor, feed the farm animals and prepare for an impending storm from her tiny Panjshir Valley mud hut home, Panjshiri -- who never married and had no children -- clasps her cracked hands and insists she wouldn't have her life any other way.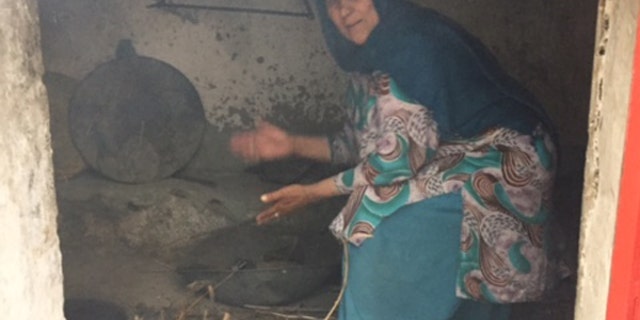 She was just 19 when she was jailed by the communist government during the Soviet War in the mid-80s, for her work as a secret spy for the U.S.-backed Mujahedeen. She endured daily beatings, long periods of solitary confinement and forced sleep deprivation. Yet Panjshiri refused to give up names of her associates and even refused an offer of immunity. Inside those dark concrete walls, her fight for females began -- teaching inmates to read and write in her self-designated campaign against illiteracy. After more than seven years behind bars, she was released after the U.S.S.R. fell in 1992.
"There was no time to marry," Panjshiri quipped. "I had important work to do."
Even under Taliban rule, Panjshiri continued her activism from behind the blue burka, helping women find work and seek protection from violence at home. Taliban leaders came looking for her several times, but she was shielded by locals and simply surged on -- taking on roles managing an orphanage, a mental institution for females and after 2001 became a prominent community point person for USAID and the U.S. military.
Yet Panjshiri still prays that her greatest imprint is still to come. She travels to university in Kabul and stays for three days each week, now in her third year of a degree in law and foreign relations, insisting she will do "whatever it takes" for her nation's women.
"With the Americans, things were getting much better. Now it is worse. Please just send the message to please continue to support us, our values and our rights," Panjshiri added. "Please do not forget we are here."