Afghan VP accused of ordering kidnapping, rape of political rival
A former Afghan governor on Tuesday claimed the country's ex-warlord vice president ordered his kidnapping before a team of thugs raped him with a Kalashnikov rifle.
WESTERN EUROPE CRACKS DOWN AMID FEARS OF HOLIDAY ATTACKS
Ahmad Eshchi said guards took him away on Nov. 24 after a game of buzkashi, in which players riding on horses trying to put the carcass of a goat in a goal, the BBC reported.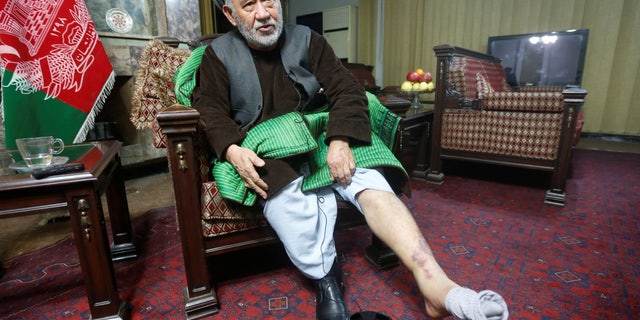 Eshchi told BBC Afghan that Vice President Abdul Rashid Dostum, a political rival, pushed him to the ground and took him to the vice president's house in the northern province of Jowzjan.
GERMANY TO DEPORT 50 AFGHANS, PRO-REFUGEE GROUP SAYS
"He ordered his eight guards to undress me. They even [pulled] off my trousers," Eshchi said. He told The New York Times the guards beat him and raped him with the assult rifle, finally handing him over to local intelligence officers five days later. The officers freed him more than a week later, Eshchi claimed.
Dostum – a former warlord blamed for atrocities in Afghanistan's civil war – denied the allegations, calling them a "provocation."
A spokesperson for Dostum said Eshchi "was detained by Afghan security forces for allegations of funding the opposition and having a hand in repeated security issues."
Following calls from the European Union and the U.S., the office of Afghan President Ashraf Ghani promised a complete investigation.
"The unlawful detention and reported mistreatment... raises serious concerns," the U.S. Embassy also said in a statement. "We would welcome the Afghan government's move to swiftly investigate these allegations."