Afghan President Strongly Endorses U.S. Gen. McChrystal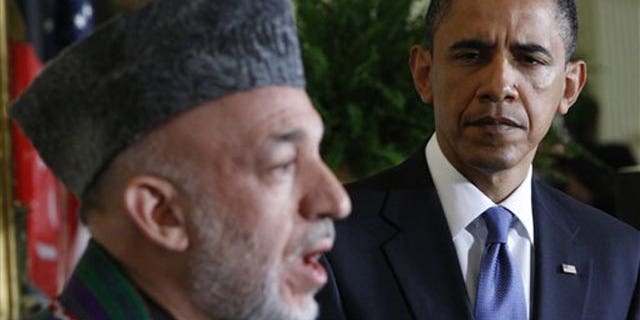 KABUL, Afghanistan – KABUL, Afghanistan (AP) — The spokesman for Afghan President Hamid Karzai says the leader believes Gen. Stanley McChrystal is the "best commander" of the war.
Karzai spokesman Waheed Omar says the president strongly backs the top commander in Afghanistan and hopes that President Barack Obama doesn't decide to replace him.
McChrystal has been summoned to Washington to explain derogatory comments about Obama administration officials — many made by McChrystal's aides — in an article in Rolling Stone magazine.
Omar says Karzai believes McChrystal "is a person of great integrity who has a very good understanding of the Afghan people and the Afghan culture."