Afghan president in India to discuss security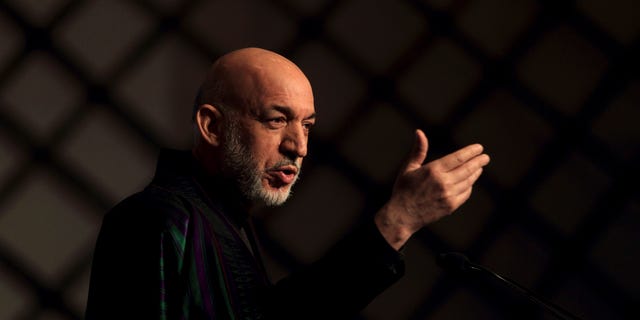 NEW DELHI – Afghan President Hamid Karzai arrived in the Indian capital on Wednesday to discuss efforts to restore security in Afghanistan and to attend a conference on sustainable development.
Karzai will meet with Prime Minister Manmohan Singh on Thursday to update him about security and reconstruction in Afghanistan, where India has had a growing influence, with firms from the country working on several projects, and Indian music, soap operas and films increasingly available.
Last month, India's foreign minister, S. M. Krishna, visited the Afghan capital, Kabul, and called the security situation there disturbing, pledging that India would help in reconstruction and promising a donation of 100,000 tons of wheat.
India and Afghanistan have enjoyed strong diplomatic and trade ties since the U.S.-led invasion of Afghanistan. New Delhi's growing interest in part represents a desire to check Pakistani influence in Afghanistan, with militant groups intent on undermining the Afghan government staging attacks from havens in tribal areas between the two countries.
During Karzai's two-day visit to New Delhi, he will also meet with Indian President Pratibha Patil and will join the leaders of the Dominican Republic and the Seychelles in giving speeches at New Delhi's first international Sustainable Development Summit.
The summit, being organized by the Energy Research Institute, is meant to facilitate an exchange of ideas and lessons learned from local environmental projects. It is also being attended by activists, economists, academics and the top U.N. climate official, Christiana Figueres.
Karzai leaves Thursday evening for Munich, Germany.