Afghan police say suicide bomber attacks popular Kabul restaurant; reports of casualties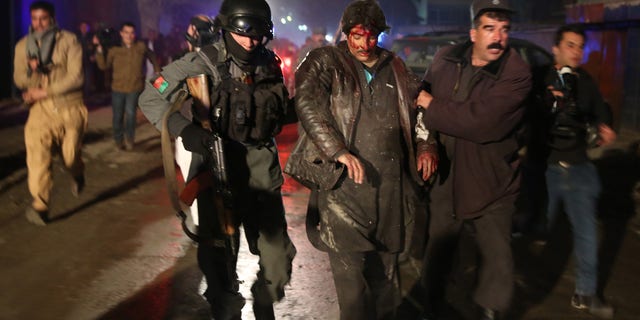 KABUL, Afghanistan – Afghan police say a suicide bomber has attacked a restaurant in central Kabul that is popular with officials, foreigners and business people. There were reports of casualties.
Kabul police spokesman Hashmat Stanikzai said the attack took place just after dark Friday against a Lebanese restaurant in the diplomatic quarter.
Deputy Interior Minister Ayoub Salangi says there are reports of casualties but had no immediate details.
The explosion and ensuing gunfire was heard around the restaurant.
Taliban spokesman Zabihullah Mujahid claimed responsibility for the attack, which he said targeted foreign officials.