Afghan official: Taliban abduct candidate running for provincial council, his entourage of 7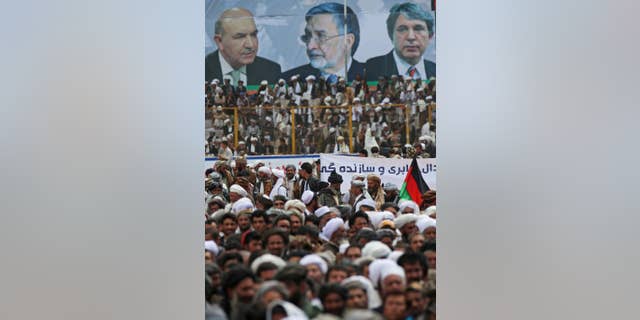 KABUL, Afghanistan – An Afghan official says Taliban gunmen have abducted a candidate running for a seat in the provincial council and seven members of his entourage.
Governor Abdul Jabar Haqbeen said on Monday that candidate Hussain Nazari and seven others were taken overnight in the northern Sar-i-Pul province.
They were travelling in a taxi to the provincial capital and had no security escort with them. The governor says elders in the area are trying to negotiate with the Taliban to get Nazari and the others released.
Afghanistan is holding elections on Saturday for a new president to replace Hamid Karzai as well as for provincial council members.
The Taliban have vowed to use force to disrupt the April 5 vote and have stepped up attacks in the lead-up to the polling.