Afghan official: Beheaded bodies found in restive south identified as policemen, not workers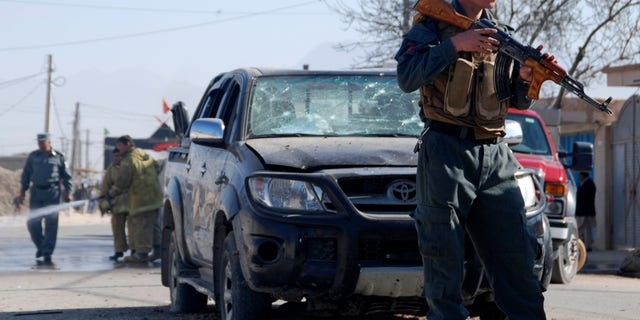 KANDAHAR, Afghanistan – A government official says six beheaded bodies found in southern Afghanistan have been identified as policemen, not laborers.
Deputy governor of southern Zabul province, Mohammed Jan Rasoolyar, says the confusion arose because the bodies found in Kandahar province were in civilian clothes. The policemen had disappeared several days earlier from neighboring Zabul province.
Rasoolyar says that with limited means for forensic identification, it took the police nearly a full day to resolve the confusion.
The six policemen were abducted by the Taliban from Zabul and taken to Kandahar where their bodies were found on Sunday.
The Taliban have repeatedly warned Afghans against joining the government or the military and police forces. Hundreds of Afghan policemen have been killed this year in ambushes, targeted killings and bombings.