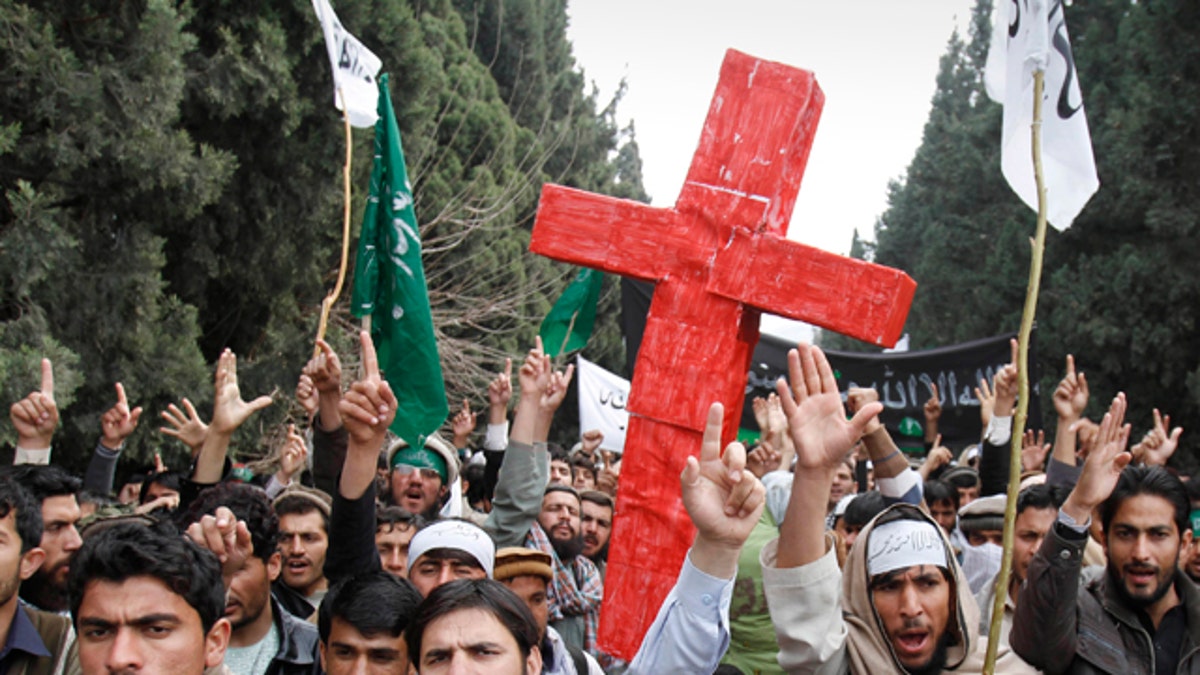 KABUL, Afghanistan – Afghans lawmakers have expressed anger over the U.S. move to fly an American soldier accused of killing 16 civilians out of the country to Kuwait.
They said Thursday that the soldier should face justice in Afghanistan. They urged the Afghan government not to sign an agreement governing the presence of U.S. forces in the country unless that happens.
Abdul Khaliq Balakarzai, a lawmaker from southern Kandahar province where the killings occurred, says that trying the soldier in Afghanistan would be the best way for the U.S. to show locals they want to punish him.
Mohammad Naeem Lalai Hamidzai, another Kandahar lawmaker, warned Afghans could rise up in anger.
The soldier was flown out of Afghanistan on Wednesday evening, a U.S. military official said.
The soldier was taken aboard a U.S. military aircraft to a "pretrial confinement facility" in another country, the official said, but would not confirm if that meant an American military base or another type of facility. The official spoke anonymously because the information had not yet been publicly announced.
The official did not provide a reason for the move, saying only that legal proceedings would continue outside of Afghanistan. The soldier has not yet been charged.
Afghan lawmakers had demanded that the soldier be publicly tried in Afghanistan to show that he was being brought to justice, calling on President Hamid Karzai to suspend all talks with the U.S. about an ongoing military presence here until that happens.
Many fear a misstep by the U.S. military in handling the case could ignite a firestorm in Afghanistan that would shatter already tense relations.
The alliance between Afghanistan and the U.S. military already appeared near the breaking point last month when the burning of Korans in a garbage pit at a U.S. base sparked protests and retaliatory attacks that killed more than 30 people, including six U.S. soldiers.
In recent days the two countries made headway toward an agreement governing a long-term American presence in the country, but the shootings in Kandahar province on Sunday have called all such negotiations into question.