Afghan candidate withdraws from presidential race in favor of front-runner; 8 candidates left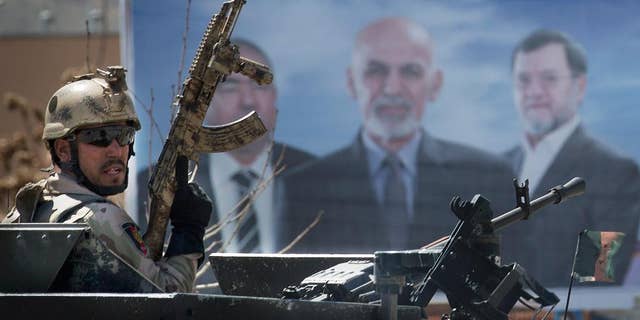 KABUL, Afghanistan – An Afghan presidential candidate with royal lineage has quit the race in favor of a front-runner, narrowing the contest in the April 5 poll down to eight men.
Mohammad Nadir Naim announced his pullout on Wednesday, saying he was withdrawing for the sake of national unity and throwing his support behind former Foreign Minister Zalmai Rassoul.
Naim, grandson of Afghanistan's King Zahir Shah who died in 2007, was never considered a strong candidate in the race.
Rassoul is a loyalist of the former king, whose 40-year rule has been described as the last time Afghanistan enjoyed a protracted period of peace and relative stability.
Naim says Rassoul is the only candidate who can bring the country's many groups together.
Two other candidates had quit the race earlier on.