'Affluenza' teen case moved to adult court – Ethan Couch could face jail time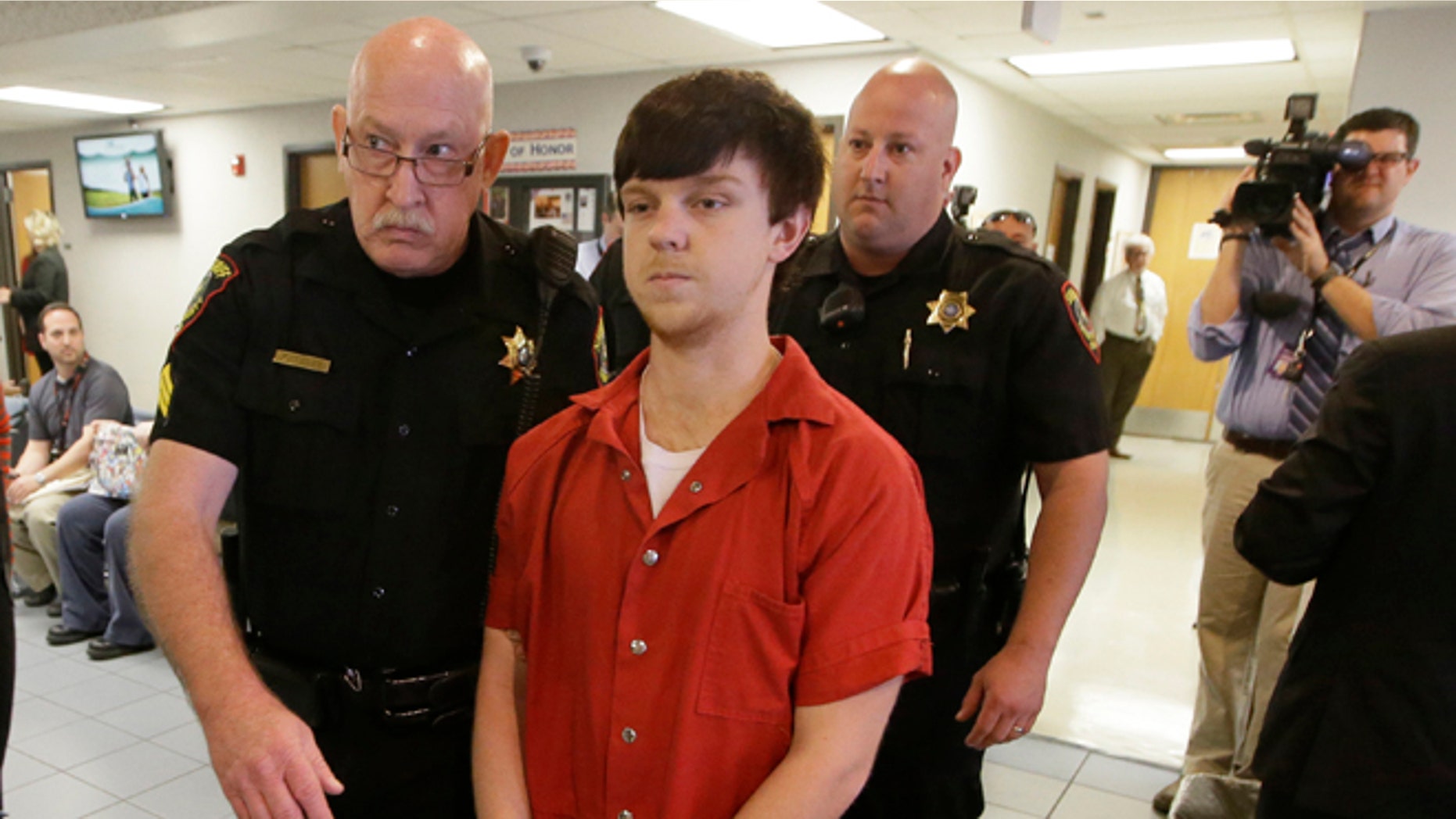 Ethan Couch is now an adult – at least in the eyes of the law.
A judge in Fort Worth, Texas, decided Friday morning that the teenager who was found guilty in juvenile court of killing four people in a car crash while driving drunk and spent weeks hiding out in Mexico before being sent back to the U.S. will have his case moved to the adult court system.
As a result, Couch, who is now 18, could face jail time for the 2013 wreck.
Couch was 16 at the time of the crash near Fort Worth. During his juvenile trial, a defense expert invoked the term "affluenza" while arguing the teenager's wealthy parents had coddled him into a sense of irresponsibility.
The Friday ruling means Couch could face 120 days in jail, then finish his 10-year probation. But if he violates his probation during that time, he could get up to 10 years in prison for each of the four people killed in the accident.
Couch and his mother disappeared in December, as prosecutors investigated whether he'd violated his probation. They were later found in Mexico and deported.
Couch was driving with a blood-alcohol level three times the legal limit for adult drivers when he rammed a pickup truck into a crowd of people trying to help a stranded motorist on the side of a road near Fort Worth.
The probation sentence handed down by a juvenile court judge outraged prosecutors, who had called for him to face detention time.
Authorities believe that Couch and his mother, Tonya Couch, fled to Mexico in early December, after an online video surfaced that appeared to show Ethan Couch at a party where alcohol was being served. Drinking alcohol would be a violation of his probation.
Mother and son were apprehended on Dec. 28, in the resort city of Puerto Vallarta. Tonya Couch was quickly deported, and after being returned to Texas, she was released on bond with a GPS monitor. The 48-year-old woman is charged with hindering the apprehension of a felon.
Her son initially fought deportation, but he later dropped the fight and was deported in late January. He was being held at the Tarrant County Jail.
Based on reporting by the Associated Press.