Activists: Syrian rebels down military helicopter in eastern province, killing 8 troops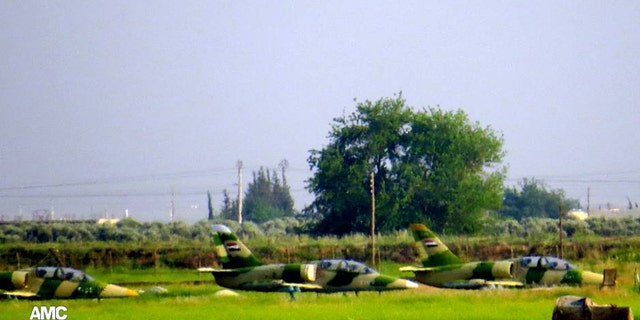 BEIRUT – Activists say Syrian rebels have shot down a military helicopter in the country's east, killing eight government troops on board.
The Britain-based Syrian Observatory for Human Rights on Monday posted a video online showing several armed men standing in front of the wreckage. One of the fighters in the footage says it's a helicopter that the rebels shot down late Sunday in the eastern province of Deir el-Zour, along Syria's border with Iraq.
As the man speaks, the camera shifts to a pickup truck piled with bodies. The fighter is then heard saying that all of President Bashar Assad's troops who were aboard the helicopter were killed in the downing.
The Observatory, which relies on a network of activists on the ground, says eight troops were killed.