Activists: Syrian forces pound Aleppo for fourth day in decisive push to rout rebels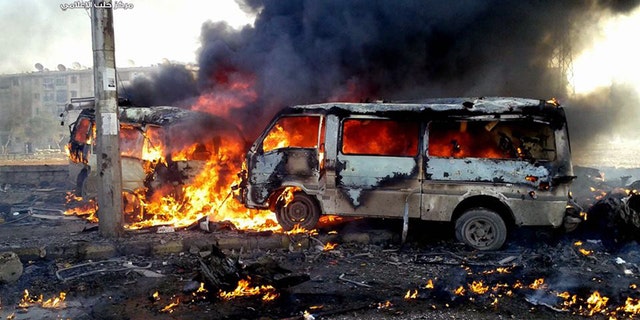 BEIRUT – Activists say Syrian warplanes are pounding opposition-held parts of the northern city of Aleppo for the fourth straight day in a push to drive rebels out.
Aleppo-based activist Abu al-Hassan Marea and the British-based Syrian Observatory for Human Rights say military aircraft were targeting roads and Aleppo's eastern sector with heavy machinegun fire early on Wednesday.
The offensive has killed more than 100 people so far and overwhelmed Aleppo's struggling hospitals.
Activists say the ongoing assault is the worst they have witnessed so far.
They suggest President Bashar Assad's government is trying to crush the opposition in the contested city ahead of an international peace conference in late January in Switzerland.
Aleppo has been a major front in Syria's civil war since the rebels launched an offensive there in mid-2012.