Acid becoming weapon of choice among teens in London amid growing attacks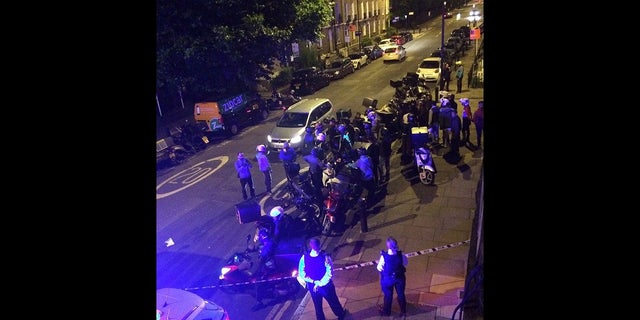 NEWYou can now listen to Fox News articles!
A horrific wave of acid attacks have overtaken London, leaving victims gruesomely disfigured and suffering life-altering injuries amid a growing trend that's seen the corrosive liquid become the weapon of choice for British attackers.

The number of reported attacks using corrosive liquids rose from 261 in 2015 to 454 in 2016, London police said. Some appeared to be related to gang activity or the theft of cars and motorbikes.
Most notably, in April, two people were left partially blinded after acid was sprayed at a crowded east London nightclub. A man has been charged and is awaiting trial.
Other similar high-profile attacks include a 25-year-old man accused of throwing acid at an aspiring model and her cousin as they sat in their car.
In August, an 18-year-old girl was recently given jail time for pouring drain cleaner into a fellow student's viola case in a revenge attack that has left the victim scarred for life.
The use of acid in attacks has even spread to children as young as 12 who have been arming themselves with substances "for self-defense."
Heat Street reported in April that students are using acid because it's much easier to conceal than a knife, with some even placing the liquid in a water bottle. Gang culture has been blamed for the spike in schools.
"A lot of people ain't got the heart to stab people," a student told The Sun. "It's just easier to squirt someone."
In February, a student was arrested for an attack that left two teenagers and a man scalded after they were splashed with acid during a soccer match in east London.
London police chief Cressida Dick said officers were concerned by the increase in the "completely barbaric" attacks.
"We will arrest people, we will enforce the law as we can, and we are working very closely with the (government) to try to see if there is any changes in the law required," she told LBC radio.
The spike in attacks has prompted some lawmakers to call for restrictions on the sale and carrying of corrosive liquids such as sulfuric acid.
The Associated Press contributed to this report.