Aaron Hernandez Accomplice's Shooter Arrested In Connection With Nightclub Incident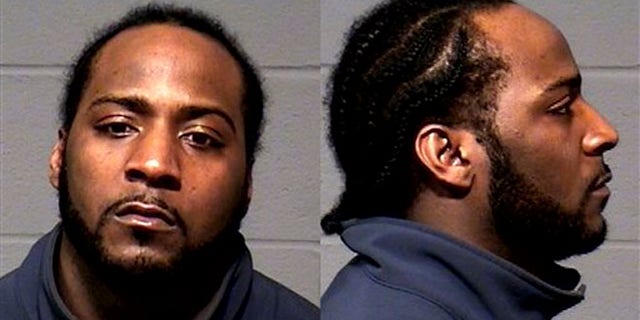 HARTFORD, Conn. (AP) – A man was arrested and charged with felony assault and gun crimes stemming from the weekend shooting of an associate of former NFL star Aaron Hernandez outside a Connecticut nightclub, police said Wednesday.
Leslie Randolph, 29, of Hartford, was taken into custody Tuesday evening at a home in Southington and was being held on $1 million bail, Hartford police said. It wasn't immediately clear if Randolph had a lawyer. State court records show he has previous convictions for threatening, drug and gun crimes and has been in and out of jail over the past decade.
Randolph is accused of shooting Alexander Bradley outside a nightclub Sunday in Hartford's South Meadows neighborhood. Bradley is recovering from three gunshot wounds to his right thigh. He alleges in a lawsuit filed in Florida that he lost his right eye when Hernandez shot him in the face as they argued outside a Miami club last February.
Bradley, 31, of East Hartford, also was being held on $1 million bail on gun charges. Police say he opened fire but didn't injure anyone outside the Hartford nightclub after being shot.
Authorities say Bradley was shot after a disturbance spilled outside the Vevo Lounge Bar & Grill. Police say a wounded Bradley retrieved a gun from his car and tried to enter the club before opening fire. Detectives recovered 11 shell casings outside the club, and Bradley's handgun was reported stolen from Springfield, Mass., police Lt. Brian Foley said.
Bradley's lawyer, Robert Pickering, told reporters that his client should be considered a victim in the case.
Hernandez, a former tight end for the New England Patriots, is detained on a murder charge in the death of Odin Lloyd, a semi-professional football player whose body was found June 17 near Hernandez's North Attleborough, Mass., home. Hernandez has pleaded not guilty. The Patriots released him on the day he was arrested.
Meanwhile, Boston police have linked both Hernandez and Bradley to a double homicide in July 2012. Police believe Hernandez and Bradley were in an SUV when someone inside the vehicle fatally shot Daniel Jorge Correia de Abreu and Safiro Teixeira Furtado in Boston's South End, according to a search warrant filed by Bristol, Conn., police. No one has been charged in the deaths.
Follow us on twitter.com/foxnewslatino
Like us at facebook.com/foxnewslatino