A list of heartbreak: Newspaper tallies 33,293 dead migrants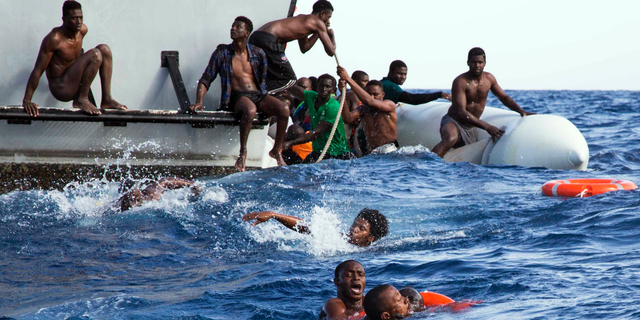 BERLIN – The German paper Der Tagesspiegel has published a list of 33,293 people who it says died while trying to immigrate to Europe.
The list is 46 pages long and covers the period from 1993 to May 29, 2017. The newspaper cites the victims' names, ages, countries of origin, circumstances, date of death and the source of information. Often, the names are not given because the dead were not identified.
One listing said Iraqi migrant Talat Abdulhamid, 36, froze to death on Jan. 6 after walking for 48 hours through the mountains on the Turkish-Bulgarian border.
Another says a 15-year-old boy drowned and 23 others survived on Nov. 15, 2016, when their rubber dinghy sunk en route from Libya to Europe, according to the U.N. refugee agency.