9 children killed in Afghanistan roadside bomb blasts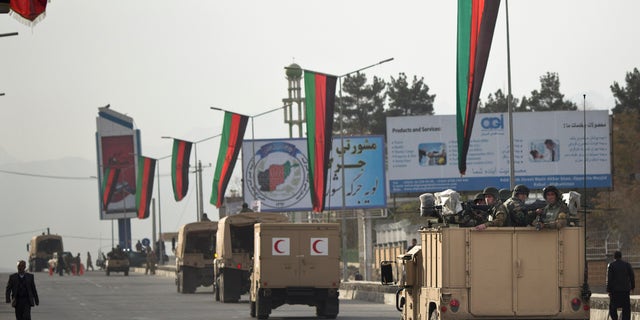 KANDAHAR, Afghanistan – Two separate roadside bombs killed nine children in Afghanistan on Monday, while six bodies found the day before in a restive southern province were identified as policemen and not contractors as was initially reported, officials said.
A roadside bomb killed seven children from the same family in eastern Afghanistan's Paktika province, said the governor's spokesman Mokhlis Afghan. Another three children in the family were wounded. The children were playing on a road near their home when the bomb exploded.
In a separate incident in southern Zabul province, two children were killed when their family's vehicle hit a roadside bomb, Zabul's deputy governor, Mohammed Jan Rasoolyar said. The family was travelling to the provincial capital of Qalat for shopping. The father was wounded along with a third child, Rasoolyar said.
Roadside bombs and other improvised explosive devices are among the deadliest weapons in the insurgents' arsenal but they often kill civilians.
Rasoolyar also said that authorities identified the six bodies, all decapitated, as policemen. Confusion arose over the bodies found Sunday in neighboring Kandahar province because they were in civilian clothes.
The policemen had disappeared several days earlier from Zabul, apparently abducted by the Taliban and taken to Kandahar. With limited means for forensic identification, it took the police nearly a full day to resolve the confusion, Rasoolyar said.
The Taliban have repeatedly warned Afghans against joining the government or the military and police forces. Hundreds of Afghan policemen have been killed this year in ambushes, targeted killings and bombings.
Also Monday, police in Kandahar -- the birthplace of the Taliban -- stopped a tractor hauling roadside bombs, said Javid Faisal, the provincial governor's spokesman.
A firefight erupted as the police tried to stop the vehicle near the border with Pakistan, he said. The shooting set off the bombs, killing the driver and a second person on the tractor.