9/11 terrorist gets hero's welcome back home after serving just 15 years for attacks
A terrorist jailed over the September 11 attacks has been mobbed by supporters back home in Morocco after being freed early.
Mounir el Motassadeq was sentenced to just 15 years behind bars for accessory to murder in 2006.
He received credit for time served after his initial arrest in 2001 — and was freed shortly before finishing even that stretch to be deported to his homeland.
CLICK HERE FOR MORE FROM THE SUN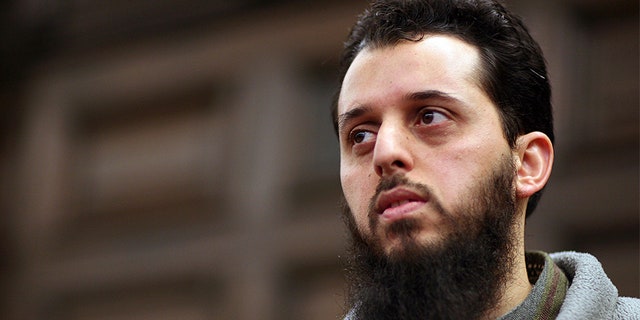 Now El-Motassadeq, 44, is back in a suburb of Marrakesh where he is living in the family home with his wife and children.
He was seen meeting old friends as he returned from prayers at his local mosque.
MOUNIR EL-MOTASSADEQ, CONVICTED FOR ROLE IN 9/11 ATTACKS, IS A FREE MAN AFTER GERMANY DEPORTATION
El-Motassadeq said he was too busy to speak when approached outside his three-storey semi-detached home.
This story originally appeared in The Sun. For more from The Sun, click here.