7 climbers dead, and 2 more are missing, after violent storm sweeps through Himalayan base camp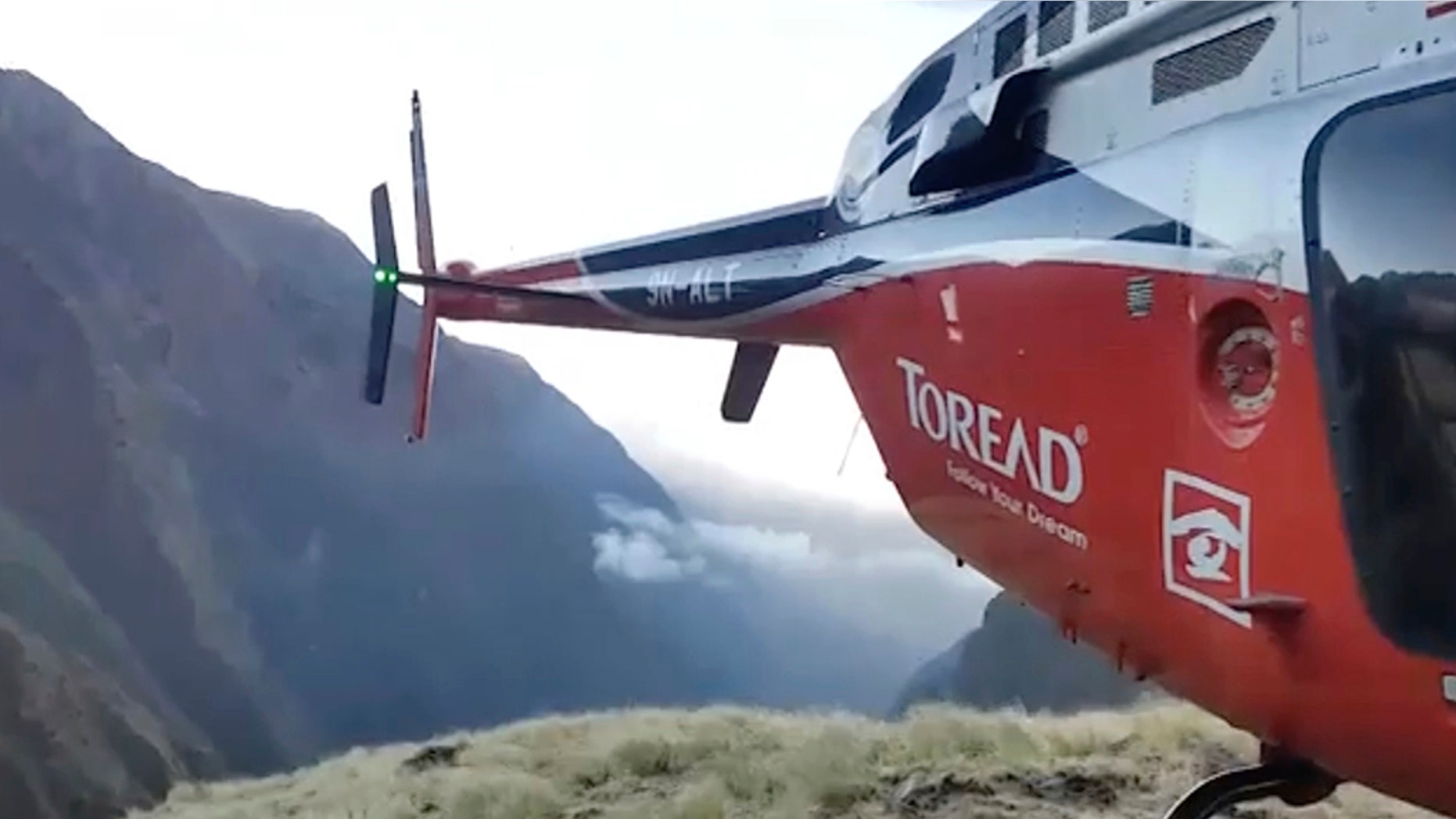 Seven people, including climbers from South Korea, were killed, and two more were missing on Gurja Himal mountain in Nepal after a fierce storm swept their base camp, Nepalese police told The Associated Press on Saturday.
Police said a five-member South Korean expedition team and four Nepali guides were at their camp when the storm came through on Friday night.
"The camp was completely destroyed," Myagdi district official Liladhar Adhikari was heard saying, according to the BBC. "[A recovery team] could see the bodies of the climbers scattered near the camp."
TWO CLIMBERS FOUND DEAD ON MOUNT EVEREST: NEPAL OFFICIALS
Villagers who reached base camp Saturday afternoon found the bodies of four South Korean climbers, two Nepalese guides and another person yet to be identified, while the search was continuing for two more, police official Bir Bahadur Budamagar said, according to AP.
The two who were missing were also feared dead.
Local media reported that the dead include South Korean climber Kim Chang-ho, the fastest person to reach the summits of the world's 14 highest mountains without using supplemental oxygen.
AMERICAN SCIENTIST DIES WHILE ROCK CLIMBING IN NEW ZEALAND
It was unlikely the weather would clear on Saturday and helicopter flights were likely to be possible only on Sunday.
A police team was reportedly heading toward the base camp on foot, Budamagar said.
The climbers were attempting to scale the 23,590-foot peak during the autumn climbing season.
The BBC reported that according to the Himalayan Database no one has stood on Gurja's summit since 1996.
.