7.5 magnitude earthquake in Indonesia triggers tsunami, officials say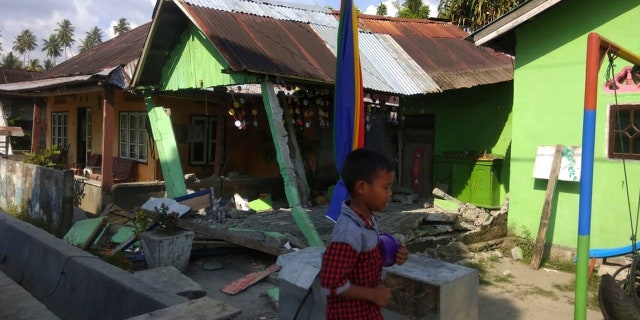 A powerful magnitude 7.5 earthquake in Indonesia triggered a tsunami and swept houses away in two cities Friday, the country's disaster agency said.
The earthquake struck the central Sulawesi region around 6 p.m. and was centered at a depth of 6 miles about 35 miles northeast of Donggala, the U.S. Geological Survey said. A tsunami was reported to have hit the cities of Palu and Donggala, the Indonesia disaster agency said.
The extent of the damage and the number of injuries weren't immediately clear, but families were reported missing, officials said. "Many houses have collapsed," an official with the disaster agency told the Associated Press.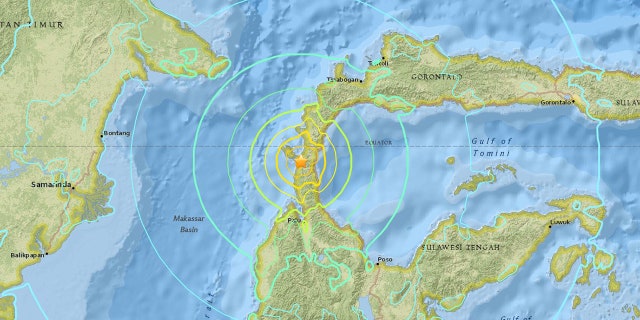 "It happened while we still have difficulties in collecting data from nine villages affected by the first quake," the official said. "People ran out in panic."
Sutopo Purow Nugroho, a National Disaster Mitigation Agency spokesman, said communications with the earthquake-stricken region were disrupted.
"Our early estimation, based on experience, is that it caused widespread damage, beginning from Palu northward to Donggala," he told MetroTV.
He said rescue efforts were being hampered by darkness.
Earlier Friday, Indonesia was struck by multiple earthquakes. At least one person was killed and dozens of homes were damaged.
Indonesia is prone to earthquakes because of the country's location in the "Ring of Fire," the arc of volcanoes and active fault lines in the Pacific Basin.
A massive magnitude-9.1 earthquake struck off Sumatra in western Indonesia in December 2004. The quake triggered a tsunami that killed 230,000 people in a dozen countries.
The Associated Press contributed to this report.