5 injured after facade of warehouse collapses on Spanish street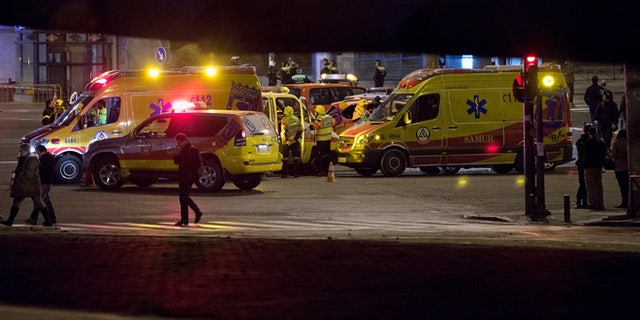 MADRID (AP) – Spanish emergency services say five people have been taken to a hospital with injuries after the front wall of a warehouse collapsed onto a street in the southwestern Madrid suburb of Fuenlabrada.
Madrid's rescue service, ambulance service and Red Cross Emergencies all showed images on their Twitter accounts of how the wall of a large warehouse used to store Chinese products ready for distribution had detached from the main body of the building and buried part of the street, causing a lamppost to buckle under the weight of the rubble. Two cars and a delivery vehicle were trapped by bricks.
Several ambulances and firefighting vehicles attended the scene of Saturday's accident. The ambulance services did not give details of injuries sustained.
Like us on Facebook
Follow us on Twitter & Instagram