5 dead, including 2 brothers, after stolen car slams into tree in England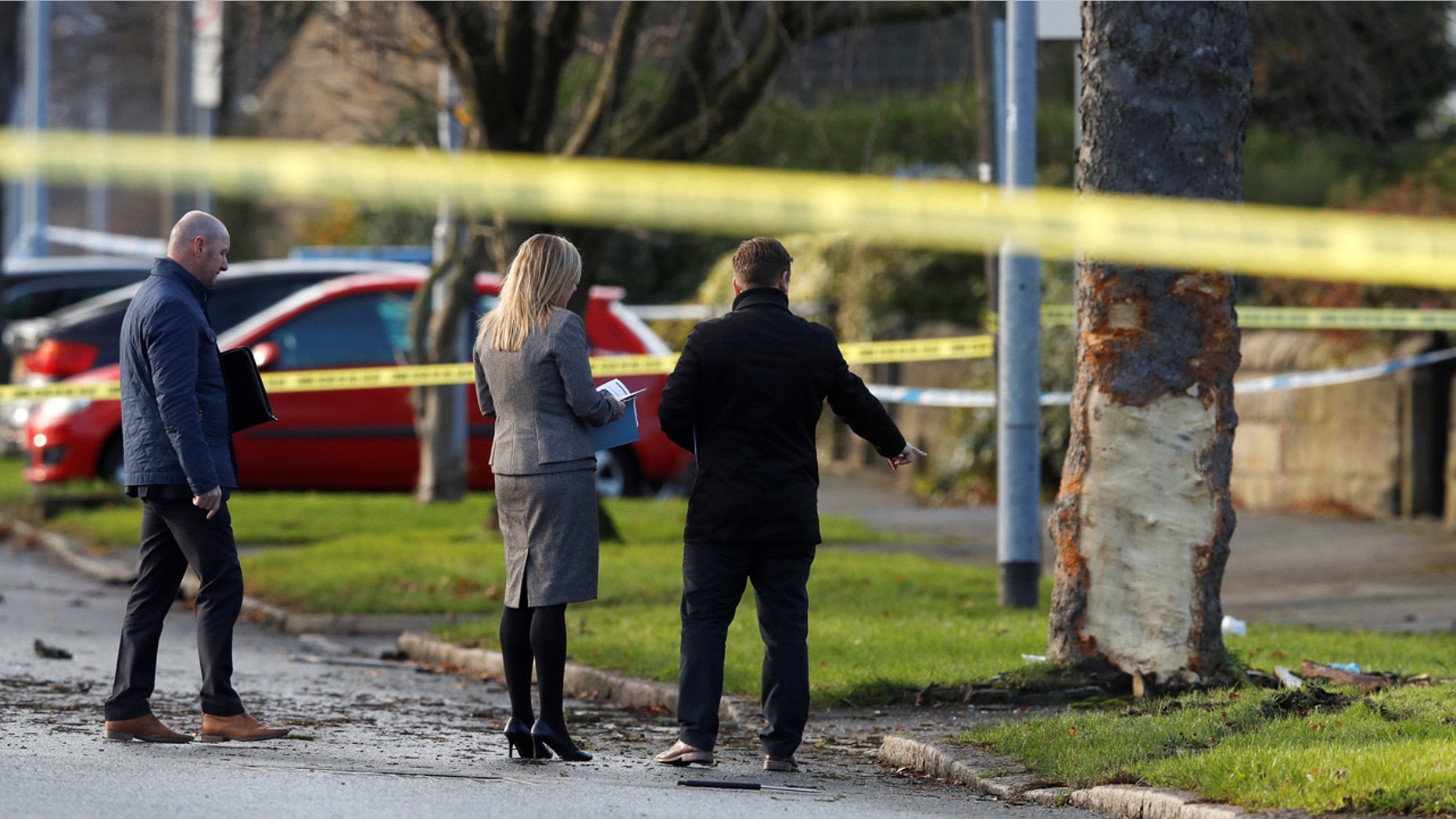 Two brothers were among five people killed after a stolen car crashed into a tree Saturday in a city in the northern English countryside, officials and family members said.
The youngest victim was just 12-years-old, West Yorkshire Police said in a statement.
"This is clearly a tragic incident in which five young people have lost their lives," Detective Chief Inspector Jim Griffiths said in a statement. "We are currently investigating the exact circumstances of what happened."
Two 15-year-old boys have been arrested on suspicion of causing death my dangerous driving, and remain in custody, police said.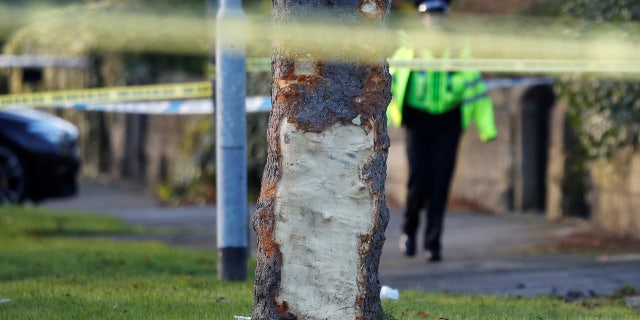 The crash happened around 9:45 p.m. in the city of Leeds, located about 200 miles north of London. Police said it was not immediately clear if some of the victims were pedestrians or if the seven people had been riding in the stolen Renault Clio.
The victims included a 12-year-old, a 14 and 15-year-old, and two men aged 24 and 28.
Family members of two of the victims, brothers Ellis and Elliott Thornton, described their deaths as "a huge devastating void."
The boy's godmother Louise Thornton said the brothers, 12 and 14-years-old, lived with her mother and two sisters, The Sun reported.
"Ellis was the youngest and he looked up to Elliott and Ebony as well," she said. "They will be hugely missed by the family."
Ebony Thornton paid tribute to her brothers on Facebook, saying she was "full of pain" and "I will never ever forget you ever, I love you so much," according to SkyNews.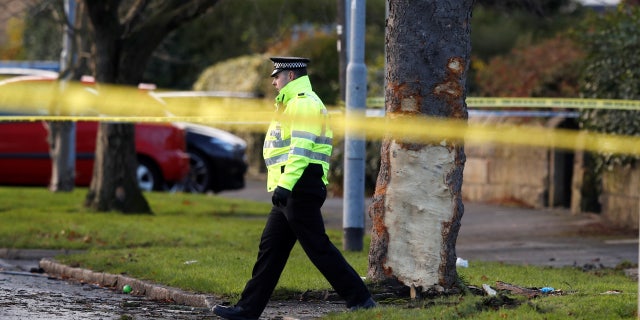 The road where the crash happened remained closed Sunday, as the car was removed from the scene and investigators continue to piece together what happened.
The Associated Press contributed to this report.