4,000 flee new fighting in eastern Congo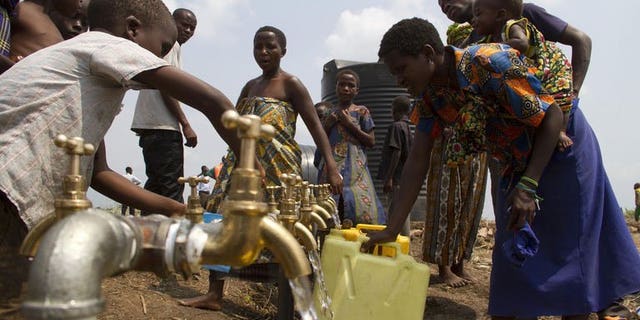 GOMA, DR Congo (AFP) – A week of renewed fighting in the Democratic Republic of Congo's troubled east has driven more than 4,000 people to seek refuge in the provincial capital Goma, aid workers said Saturday.
The new offensive by the M23 rebel group in mineral-rich but unstable North Kivu province has caused 4,200 people to flee their homes and take shelter in schools and churches in Goma, the provincial seat and largest city in the area, said the United Nations, citing figures from humanitarian group Premiere Urgence.
Fighting between the Congolese military and the M23, a group launched by Tutsi ex-soldiers who mutinied from the army in April last year, broke out again on July 14 after months of relative calm.
The UN's Office for the Coordination of Humanitarian Affairs (OCHA) said it had also received reports of hundreds of refugees flooding over the border into neighbouring Rwanda, though an exact figure could not be established.
OCHA says there were 967,000 displaced people in North Kivu province at the end of June, 90 percent of whom had fled their homes because of the fighting or fears that it would spread to their areas.
Humanitarian organisations have voiced concern that those forced from their homes, many of whom are farmers, will not be able to return in time to sow their fields for the next planting season in mid-August -- raising the risk the conflict could also turn into a food crisis.
The latest hostilities have been focussed some 15 kilometres (10 miles) north of Goma.
The M23 occupied Goma for 10 days in November before withdrawing from the city under international pressure. The Congolese government and the UN have accused Rwanda and Uganda of backing the rebel group, a charge both countries deny.