40 Years Later, Dallas Mayor Apologizes For Russian Roulette Killing Of 12-Year-Old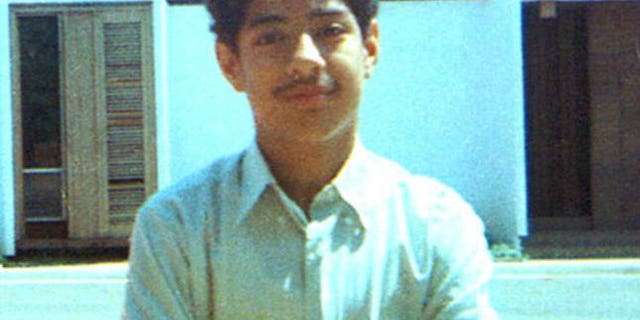 Four decades ago, the police shooting of a 12-year-old Mexican-American boy in Dallas galvanized the city, triggering racial riots that led to sweeping political changes.
The kid, accused of stealing $8 from a vending machine, was killed when a police officer played Russian roulette with him in an attempt to get a confession.
Now, 40 years later, the current mayor of the city is apologizing for the shooting.
Dallas Mayor Mike Rawlings said there was "no excuse" for a lack of apology in the death of Santos Rodriguez, who was shot by a police officer in the back of the head.
According to news reports at the time, Santos Rodriguez and his 13-year-old brother, David, were roused from their sleep early on July 24, 1973, by two police officers who accused them of stealing change from a soft drink vending machine at a nearby gas station. Three boys had been seen running from the station.
The boys were handcuffed in their pajamas and shoeless. Rodriguez and his brother were in a police car being questioned about the burglary when Darrell Cain, a police officer at that time, tried to force them to confess by playing Russian roulette with them.
While the gun fired several blanks, the following round killed the prepubescent boy.
"I don't have any clue why this city hasn't apologized for that," the mayor said this weekend at a Dallas event. "There's no excuse for that. And on behalf of the citizens of Dallas, the Dallas City Council, the Dallas Police Department, we wholeheartedly apologize for the death of Santos Rodriguez."
Cain was sentenced to five years in prison, though he was released after two-and-a-half years.
Mexican Americans have long been angered by the case. The 1973 marches in front of City Hall four days after the shooting was the first time Mexican Americans in the city had organized for a protest. The rally turned violent, with protestors vandalizing windows and burning police motorcycles.
While the protests led to police reforms and changes in the police department, there was never an apology by the city. As the 40-year anniversary approached, Mexican Americans, who now make up a third of the city, demanded an apology.
Many in the Latino community welcomed the apology. And while Santos' family was also grateful, they were also surprised.
"It has taken so long," Santos' mother, Bessie Rodriguez, told the Dallas Morning News. "People do what they do and get away with it."
The Associated Press contributed to this report.
Follow us on twitter.com/foxnewslatino
Like us at facebook.com/foxnewslatino