4 people killed in helicopter crash in Ukraine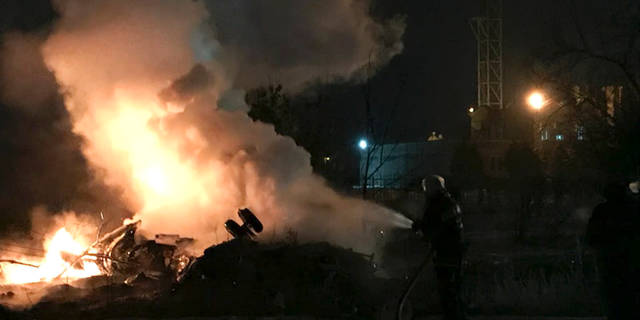 KIEV, Ukraine – Ukrainian officials say four people have died in a helicopter crash.
The Interior Ministry said Friday that the Mi-8 helicopter on a training mission crashed after hitting a cable supporting a TV tower. All four crew members on board died during the crash that occurred late Thursday near the city of Kremenchuk in central Ukraine.
The ministry said the helicopter belonged to a training center.
The Mi-8 is a twin-engine Soviet built helicopter used widely by many operators worldwide since the 1960s.