37 people rescued from stranded Australian icebreaker ship in Antarctica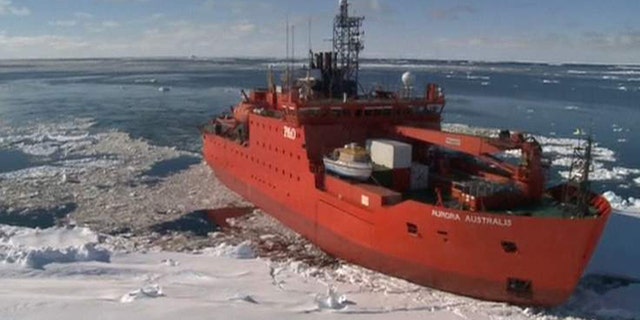 NEWYou can now listen to Fox News articles!
Thirty-seven expeditioners have been rescued from an Australian icebreaker ship stranded in Antarctica.
Aurora Australis was on a supply mission to Mawson Station when it broke its mooring during 80mph blizzards and ran aground in Horseshoe Harbour on Wednesday.
The Australian Antarctic Division (AAD) said all 37 expeditioners on board have now been transferred by barge to Mawson.
The remaining 31 crew will stay on board and try to free the vessel from rocks using its ballast system and work boats.
AAD said there is a breach in the hull, but it poses no risk to the stability of the vessel or of fuel leaking into the Antarctic wilderness.
The ship's owners, P&O Maritime Services, said once the Aurora Australis is refloated, it will be taken out of Horseshoe Harbour for a fuller assessment of damage.
The vessel was due to pick up 30 expeditioners at another Australian research base, Davis, who were heading back to Australia.
They will instead be flown to Australia's Casey Station.
Australia has four stations in the Antarctic, and Aurora Australis regularly travels from the Australian city of Hobart on scientific and resupply voyages.
The ship left Hobart in Tasmania on 11 January, undertaking marine science work around the Kerguelen Plateau region before arriving at Mawson on Saturday.
The ageing vessel is due to be replaced in 2019 by a new custom-built ship.
Vessels travelling to and from Antarctica often face risky conditions.
In 2014, Aurora Australis helped rescue Russian ship Akademik Shokalskiy and its 52 crew.