3-year-old girl dies after falling from 5th floor balcony while on Disneyland vacation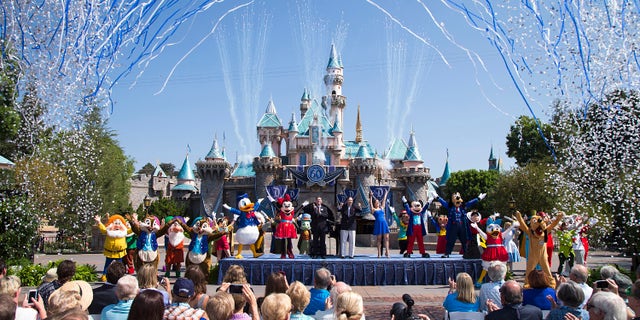 NEWYou can now listen to Fox News articles!
LAS VEGAS (FOX5) - A trip to the "Happiest Place on Earth" ended in tragedy for a Las Vegas family. A 3-year-old girl fell to her death at the Anaheim hotel the family was staying at.
Stephanie Martinez was a typical young girl. She had a big family that loved her, and now they're asking for help to give her a proper burial.
"[She was usually] running around, dressing up, you know, simple things that a little girl would want to do. Unfortunately, she left us at an early age," said Stephanie's cousin, Eddie Fraire.
The family went to California for a Disneyland vacation this past weekend. While they were at their hotel, some of the family was downstairs in the courtyard. Stephanie's mother was in the shower, and the little girl decided she wanted to be downstairs with everyone else. She was at the balcony rails when the tragic accident occurred.
"Her mom came out to check up on her. She saw her hanging off the rails. She screamed, so the little girl got scared and fell down from the fifth floor," Fraire said.
Fraire, the girl's father and many others witnessed the fall. They tried to run and catch her, but it happened too fast. Stephanie was pronounced dead at a hospital.
Stephanie's mother is a housekeeper and her father works in construction. They're asking for help to bring their child's remains back from California for burial.
A GoFundMe account has been set up to help the family cover expenses. It is available by clicking here.
For more news visit, fox5vegas.com
Like us on Facebook
Follow us on Twitter & Instagram