3 Venezuelans shot and injured in anti-government protests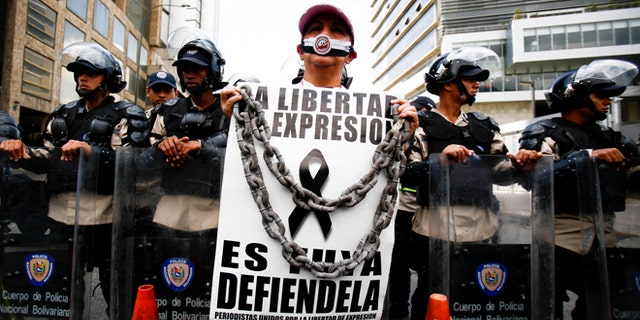 CARACAS, Venezuela – City officials say three Venezuelans were injured by gunfire during student-led protests against President Nicolas Maduro in the western city of Merida.
Mayor Carlos Garcia says hooded government supporters riding on motorcycles clashed with protesters on Tuesday and began firing into the crowd. He says two students and an older woman were treated with bullet wounds.
Garcia is an opponent of Maduro and blamed the government for the disturbances.
Police have arrested 13 anti-government activists in a wave of unrest across Venezuela the past two weeks by groups demonstrating against causes ranging from economic hardships to a newsprint shortage.
More protests are planned for Wednesday, with Maduro calling on his supporters to take to the streets as well to resist what he considers an attempt to oust him from power.