3 students killed, 23 injured in South African school walkway collapse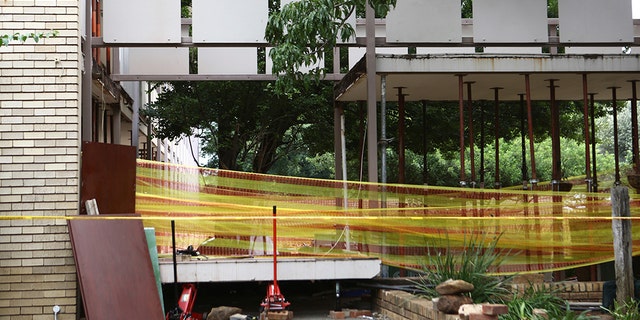 Three students were killed and another 23 injured on Friday after a walkway at a school outside Johannesburg collapsed, a South African official said.
Among the dead are two boys and a girl, Panyaza Lesufi, the head of education for Gauteng province, tweeted shortly after the collapse at Hoerskool Driehoek high school in Vanderbijlpark.
SIX ANIMALS, INCLUDING GIRAFFE AND LIONS, ELECTROCUTED AT SOUTH AFRICA'S KRUGER NATIONAL PARK
"It is painful to see those tiny bodies in that state," he told local media.
Lesufi initially reported "scores" were trapped, but an Associated Press witness later said no one remained in the rubble.
STUDENTS HELP SAVE BUS DRIVER AFTER COLLAPSE
One school employee told News24 that she could hear students screaming for help underneath a pile of bricks and concrete.
"Their screams are still lingering in my mind. They cried, pleading for help. Oh! My children were fighting for their lives. There was nothing I could do. But I am glad and appreciate those men who responded quickly and saved the lives of some of the children. I am hurting inside and don't know what to say anymore," she said.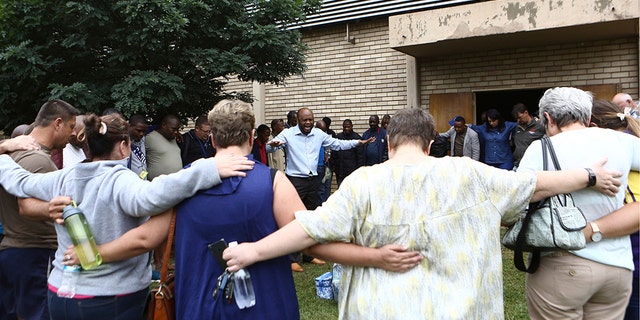 It was not immediately clear what caused the collapse, though local media posted photos of a large slab and scattered bricks with the scene blocked off by emergency tape.
CLICK HERE FOR THE FOX NEWS APP
"It is a sad day and we didn't plan nor anticipate to have this kind of a disaster," Lesufi said. "We thank everyone who swiftly responded and assisted to rescue our learners. Unfortunately, the learners were walking under [the concrete slab] when it fell over them immediately after assembly. During the mayhem, everyone assisted the trapped learners," he said.
The school has been closed pending further investigation.