3 Killed in Shelling of Yemeni Protesters in Sanaa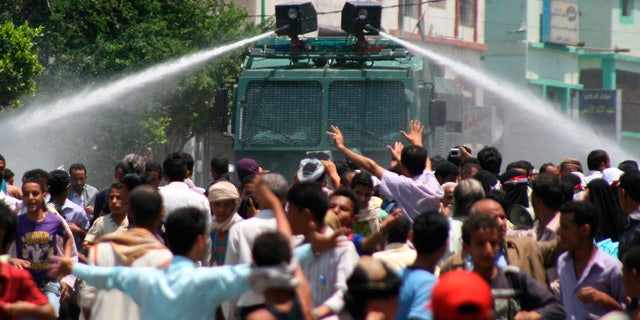 NEWYou can now listen to Fox News articles!
SANAA, Yemen – Medical officials say Yemeni government forces have fired mortars at a central district of the capital Sanaa where tens of thousands of opposition supporters had gathered, killing three and wounding at least 16 people.
The shelling breached a cease-fire negotiated a day earlier to end a deadly bout of violence between government forces and opponents of the regime. More than 70 people have died in Sanaa and elsewhere in Yemen this week.
The officials said Wednesday's shelling targeted a part of Change square, where protesters have camped out since February to demand the ouster of longtime President Ali Abdullah Saleh.
The officials spoke on condition of anonymity because they were not authorized to speak to the media.