3 Chinese fishermen dead after clash with SKorea coast guard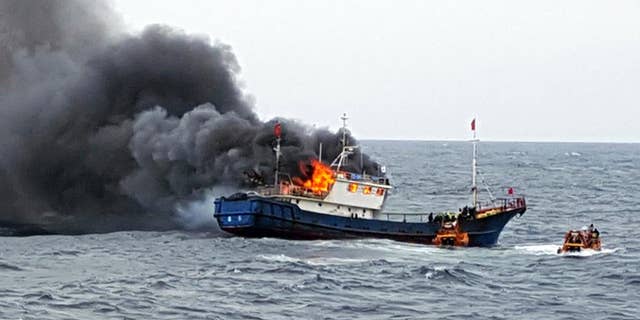 NEWYou can now listen to Fox News articles!
SEOUL, South Korea – South Korea's coast guard says three Chinese fishermen have been found dead when a fire broke out on their boat after the coast guard fired a flashbang grenade at the vessel to stop it.
The coast guard said in a statement that the officers boarded the vessel off South Korea's southwestern coast on Thursday and put out the fire. They took 14 other fishermen to a South Korean port.
The statement did not say if the flashbang grenade caused the fire or what killed the fishermen.
The coast guard often stops Chinese ships for suspected illegal fishing, and violent clashes sometimes happen.
In 2014, a South Korea coast guardsman fatally shot the captain of a Chinese fishing vessel who was trying to prevent his ship from being inspected.