24 feared dead as flash flood hits northeast India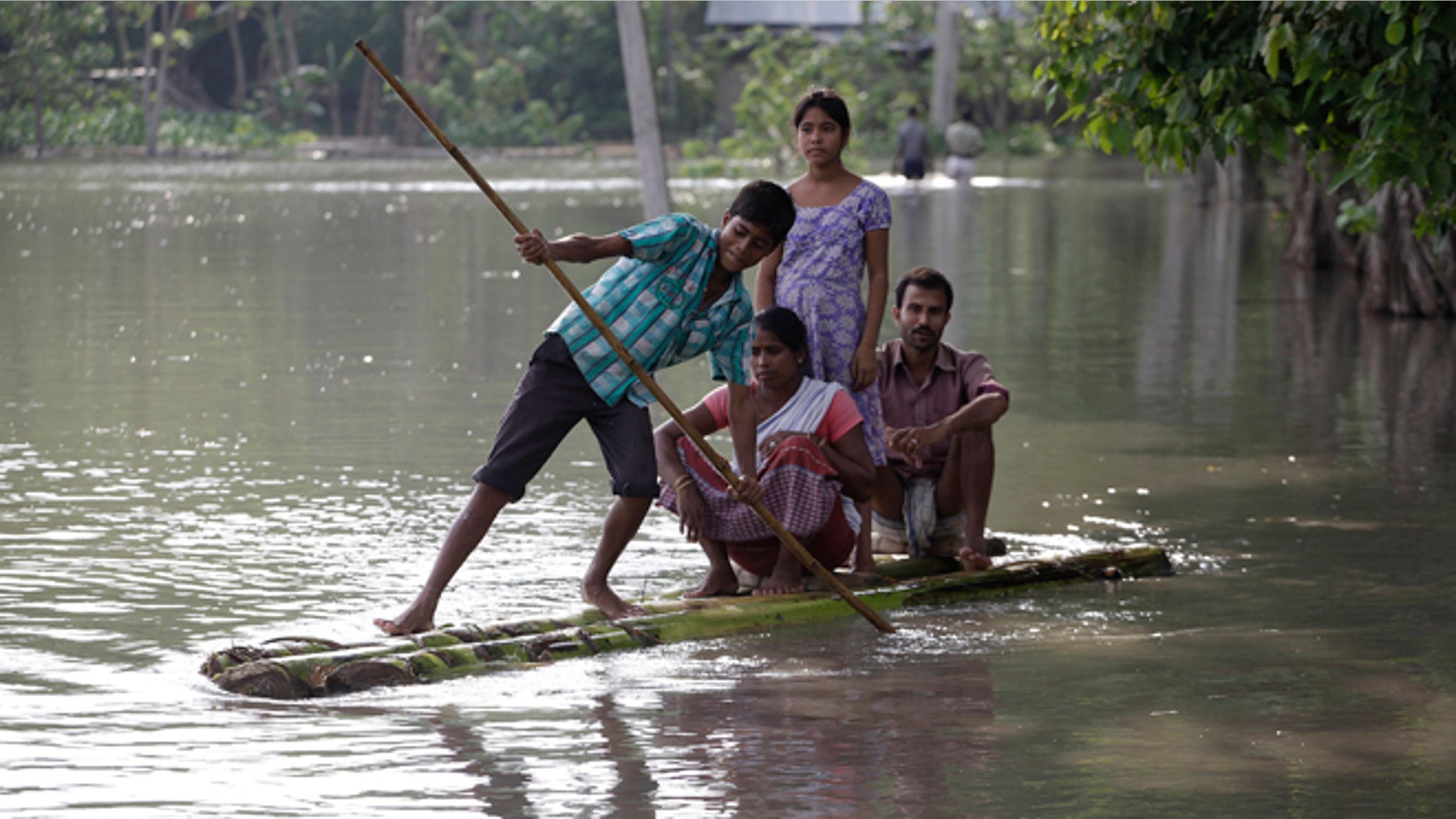 GAUHATI, India – A flash flood triggered by torrential rain has killed at least nine construction workers and left 15 others missing and feared dead in India's remote northeast.
Karma Zyatso, chief secretary of Sikkim state, says the workers, who lived in camps, were swept away by the swirling waters of a flooded river Friday in Chungthan, a small town in the mountainous region.
Zyatso said Sunday that authorities had recovered nine bodies and were searching for the 15 missing workers, who were building roads.
He also said helicopters dropped food supplies to nearly 10,000 people living in six villages cut off due to damage to the main highway in the area, about 310 miles west of Gauhati, the capital of Assam state.