20 officers hurt, 10 IRA gunshots in Belfast riots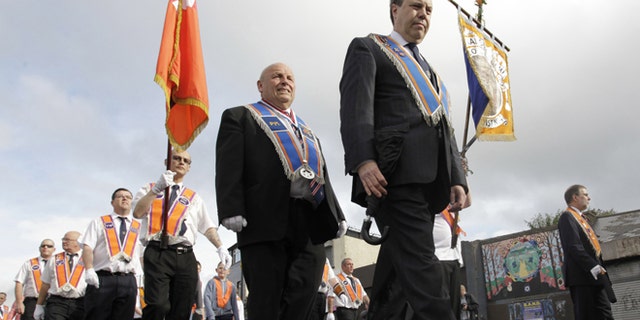 BELFAST, Northern Ireland – Northern Ireland police say 20 officers have been wounded in overnight Belfast riots that followed a token Protestant parade past a militant Catholic area, an annual confrontation that has triggered street fights for four straight years.
The commander of the police operation to quell rioting in the Ardoyne district, Assistant Chief Constable Will Kerr, says Irish Republican Army die-hards fired about 10 gunshots at his officers early Friday but none was hit.
He says 20 officers have been treated for cuts, bruises and burns suffered during 10 hours of rioting that started after two dozen Protestant members of the Orange Order brotherhood marched past the edge of Ardoyne, a power base for IRA factions.
Most violence happened after authorities permitted Ardoyne residents to mount their own parade two hours later.