2 Thai university students indicted for defaming the country's monarchy in stage performance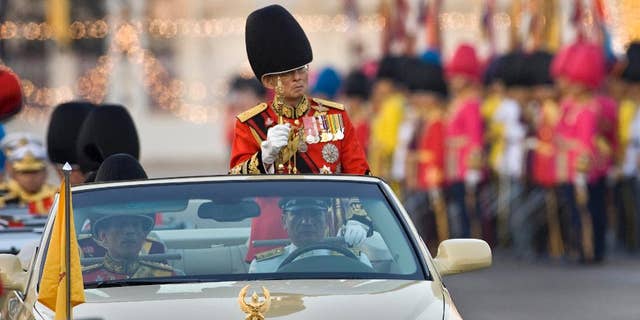 BANGKOK – A lawyer says prosecutors have charged two Thai university students with defaming the country's monarchy in a stage performance.
Lawyer Pawinee Chumsri says the students were charged with lese majeste, which mandates a prison term of up to 15 years for anyone insulting Thailand's monarchy.
The students — a male and a female — were involved in a play at Bangkok's Thammasat University last October called "The Wolf Bride," which told the story of a fictional monarch. They've been in jail since their arrest in August, and were charged Friday.
Pawinee said Tuesday that a court has repeatedly rejected their bail requests, citing the charge's high penalty.
The indictment comes during a period of heightened nationalism under a military-installed government that took power in a coup in May.