2 Russians from Greenpeace ship released on bail after 2 months in jail for Arctic protest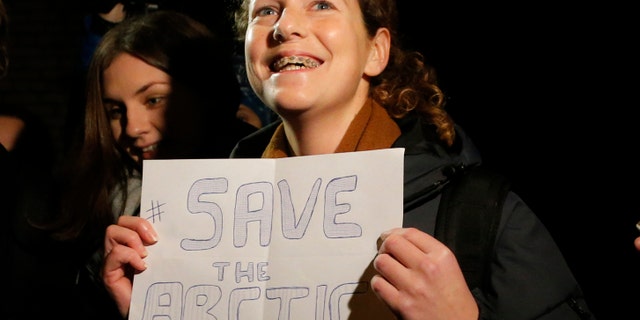 ST. PETERSBURG, Russia – Two more of the 30 people arrested by Russia following a Greenpeace protest in the Arctic two months ago have been freed on bail.
Rulings by judges in St. Petersburg this week to grant bail could moderate the international criticism of Russia over the case. The bail hearings are continuing Thursday.
A Brazilian activist released late Wednesday was the first to be freed and two Russians — photographer Denis Sinyakov and activist Andrei Allakhverdov — walked out of a detention center on Thursday.
The 30 were arrested in September after a Greenpeace ship, the Arctic Sunrise, entered Arctic waters despite Russian warnings. Some of the activists tried to scale an offshore drilling platform owned by the state natural gas giant Gazprom.